Exciting and hectic, this is how we could describe South Africa

Rich in wildlife and subjugating landscapes, a trip to South Africa is inextricably linked to immersion in nature.
As one of the 3 most popular African countries for tourists, South Africa has jumped on the ecotourism bandwagon and has everything to gain! South Africa is the only country in the world to have an entire floral kingdom within its borders (the Cape Floristic Region, better known as Fynbos).
In addition, the country has 10% of the world's plant species, 65% of which are found only in South Africa. In total, the country has over 100 species of mammals, 900 species of birds, and 120 species of amphibians.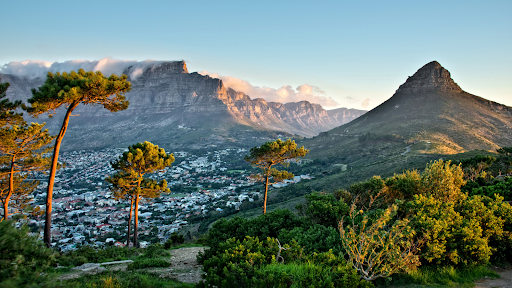 Ecotourism in South Africa promotes a form of tourism based on natural biodiversity, conservation efforts and sustainable development of local communities.
5 eco-tourism destinations in South Africa
Numerous local initiatives guarantee you an authentic and sensational trip, respecting the resources of the country.
iSimangaliso Wetland Park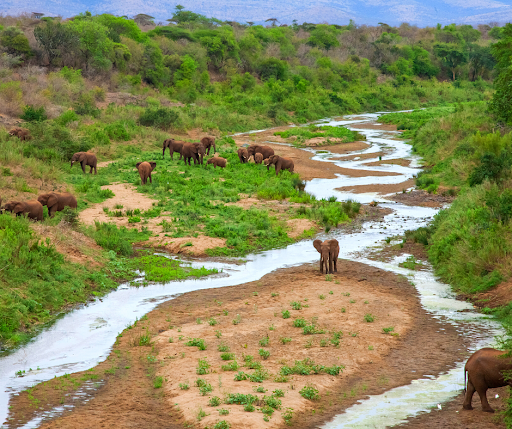 (iSimangaliso Wetland Park, South Africa)
Listed as a Unesco World Heritage Site, discover a unique mosaic of ecosystems(21 to be precise) where birds of all kinds, elephants, hippos and marine animals meet. Son nom signifiant "merveille et miracle" fait référence à cet univers exceptionnel.
This vast wetland of more than 300,000 hectares includes marshes, lakes, beaches, vegetal dunes, and more. It is said to be composed of 10 jewels between its bays, lakes, coastal forest…
Des expériences uniques vous attendent : snorkeling sur les plus beaux coraux d'Afrique du Sud, observation d'oiseaux uniques et endémiques, de tortues ou encore de baleines…
Les options d'écotourisme dans le parc d'iSimangaliso sont nombreuses !
Le 25 mars 2022 aura lieu un événement où le parc présentera ses projets de développement touristique à des potentiels investisseurs. Indeed, the park aims to improve the socio-economic conditions of the local population while making the park an eco-tourism destination of choice.
Kruger National Park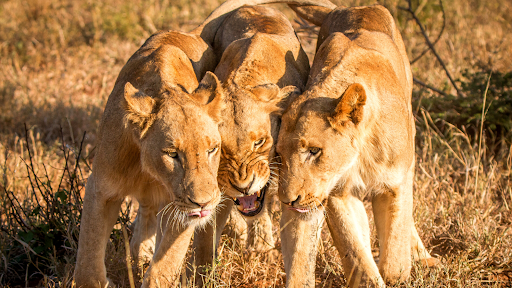 (Kruger National Park, South Africa)
South Africa's largest national park, Kruger Park is a world famous destination for its impressive wildlife.
Created in 1898, it was only opened to the public in 1927. Home to the Big Five (African elephant, African lion, African buffalo, African leopard, black rhino), it offers the opportunity to encounter incredible animals in their natural habitats.
The Big Five are animals that were once unfortunately the most feared by hunters. Today, their hunting is forbidden and they live protected by the park.
In addition to attracting many tourists, the park is also used to study the species, their cohabitation and their reproduction in order to conserve them as well as possible!
Far from the big cities, the park has set up eco-responsible infrastructures to welcome tourists such as accommodations made of natural materials. These establishments are also responsible for educating tourists by reminding them of the good habits to adopt to preserve the place and its local populations.
Let yourself be tempted by one of the many activities offered by the park, such as :
Different types of hikes
Bird watching
Safaris
Mountain biking
uKhahlambra Drakensberg Park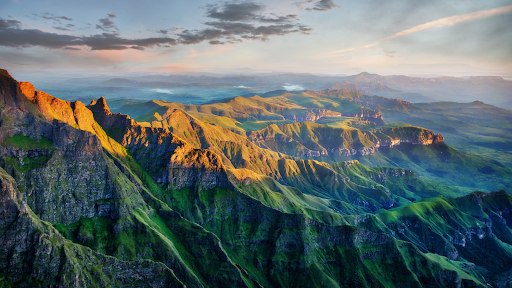 (uKhahlambra Drakensberg Park, South Africa)
Dotted with river valleys and steep gorges, uKhahlambra Park is located on the border between South Africa and Lesotho.
Many animals have made their home there: baboons, zebras, antelopes, elands…
In the 2000s, the park was already the subject of a cross-border Maloti-Drakensberg project, launched by the South African and Sotho governments. The aim of this project was to further research the conservation of plant and animal species. In addition, the inhabited areas have benefited from improved infrastructure to better manage natural resources.
The fauna and flora of this park are not its only assets: it also contains some 35,000 examples of rock art distributed in 500 caves!
Discover these treasures through one of the eco-friendly activities created in the park:
Hiking trails
Climbing
Guided tour of the caves
(uKhahlambra Drakensberg Park, South Africa)
To maintain the efforts and go further in their responsible development, the park applies an entrance fee to each visitor. The money collected directly funds local schools, medical centers and basic services.
Amakhala Game Reserve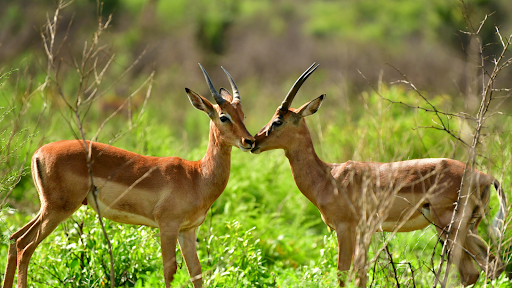 (Amakhala Game Reserve, South Africa)
Created by the merger of six local farms, Amakhala Nature Reserve has been working for over 20 years to conserve South Africa's natural heritage.
On land devoid of human activity, farmers introduced small populations of wild animals that grew over time.
The development of the reserve has required an increase in management capacity. It employs many local people to ensure its security, conservation and the good life of the animals.
In addition to actively participating in the preservation of animal species, Amakhala Reserve has a farm where only natural techniques (thus local products) are used.
Finally, Amakhala Reserve has a foundation that invests in educational programs to transmit this love of nature to the youth in their surroundings.
Amakhala offers, among other things, hikes or safaris to meet unique plants and animals in the world.
Addo Elephant National Park
(Addo Elephant National Park, South Africa)
Located in southern South Africa, Addo Elephant National Park was established in 1931. At that time, it represented only 2000 hectares of land and was intended to protect the last eleven elephants in the area.
Today, the park covers 165,000 hectares of land and 120,000 hectares of marine reserves. It now protects one of the densest populations of elephants in Africa, numbering 600 individuals. As discussed above, in this park the Big Seven reside. These are the Big Five plus the great white shark and the southern right whale.
You will be intoxicated by the sublime diversity of its landscapes: from the dense forests to the dunes that flow into the ocean…
Le tourisme durable est encore une fois à l'honneur dans ce parc. Explore the hiking trails and take advantage of the knowledge of a local guide to get the most out of this experience!
Des hébergements éco pensés sont aussi disponibles à la location. Who knows, you might even get to see an elephant from your lodge ! Find all the information on the official SANparks website !
In summary, South Africa is a country that calls for discovery and adventure. The tip of Africa is full of options for virtuous and responsible tourism. The country seems to be seizing the opportunity for socio-economic development based on the well-being, fulfillment and conservation of its natural and animal wealth.