Cooking the brazilian moqueca
Open
9 February 2021 - 18:30
Are you looking for gift ideas to please or to please (yourself) ?
Moqueca is a heritage Brazilian dish with a lineage that goes back well over 400 years.
This workshop group allows you to make a culinary recipe : making a Brazilian moqueca, a fish stew made with firm white fish, onions, garlic, bell peppers, tomatoes, cilantro, and coconut milk.
Duration: 1h30
You will receive the list of ingredients needed for this recipe in the days following your purchase booking.
Did you know ?
While many people agree that moqueca is a delight, the same cannot be said about its origin. However, many maintain that the origin of the moqueca is a mixture of indigenous and African customs.
In Bahia, where African influence prevailed, coconut milk and palm oil became mandatory ingredients. In Manaus, versions of freshwater fish like Pirarucu and Surubim are also prevalent.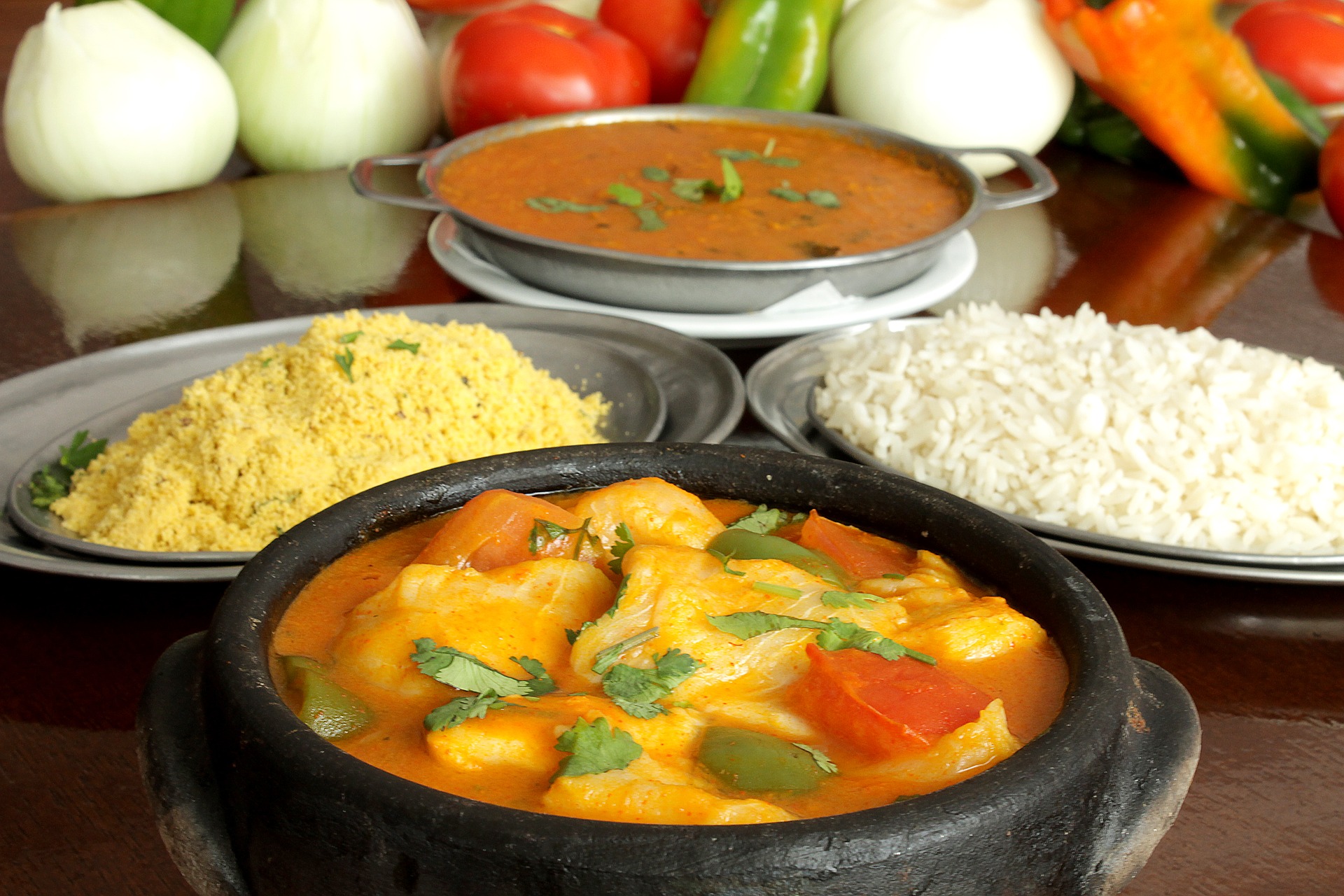 Info
You can exchange your Boost with another one up to 3 days before.
We are here to answer your questions : cathy.sahuc@flockeo.com

How does it work ?
1. I choose the workshop I'm interested in
2. I easily book thanks to the secured online payment
3. I receive a confirmation email with all the details *
4. I buy the ingredients needed for my recipe
5.On the D-day, I just have to click on the unique link received after my purchase, and let the experience begin !
*If I buy this boost to offer it to someone, I give his/her contact details to Flockeo, who will directly send him/her the details.
---
Book your Boost