Open
30 January 2021 - 11:00
Are you looking for gift ideas to please or to please (yourself) ?
Follow the steps of a professional dancer who will show you the dance movements to do them better at home
This group workshop will allow you to perform a Sri Lankan dance: Kandyan dance class with step-by-step explanations, practice and corrections. We will end the workshop together and to dance music with the steps learned.
Duration: 1h30
This workshop is available in French on the 28th of January.
Did you know ?
Kandyan dance takes its name from Kandy, the last royal capital of Sri Lanka. This Kandyan dance known as "Udarata natum" is traditionally performed only on percussion. The most common drum is the 'Geta Beraya' which is only used in Kandyan dance. To help the dancers keep the rhythm, a small pair of cymbals known as "Thalampota" is also used.
We call the dancer "wes nattuwa" in Sinhala. The costume they wear is influenced by "Malaya Rata" in India. The headgear in the costume can only be worn by a man after a special ceremony called "Wes Mangalaya".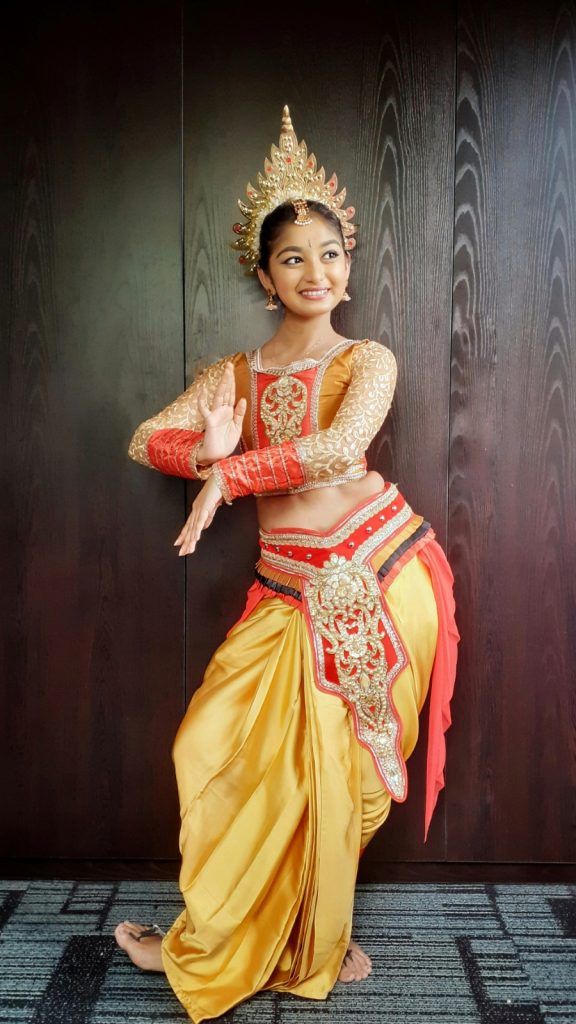 Info
You can exchange your Boost with another one up to 3 days before.
We are here to answer your questions : cathy.sahuc@flockeo.com

How does it work ?
1. I choose the workshop I'm interested in
2. I easily book thanks to the secured online payment
3. I receive a confirmation email with all the details *
4. On the D-day, I just have to click on the unique link received after my purchase, and let the experience begin !
*If I buy this boost to offer it to someone, I give his/her contact details to Flockeo, who will directly send him/her the details.
---
Book your Boost