India, such a colorful country with its spices, its thousand spiritualities and its oriental scents. While the films offer us inspiring shots, we wanted to discover India from the inside. Thus, we decided to follow an Indian traveler across his country. We were then able to glimpse the treasures of India described by one of its inhabitants who left to discover it: Murugesh Manthiramoorthi. This is his story !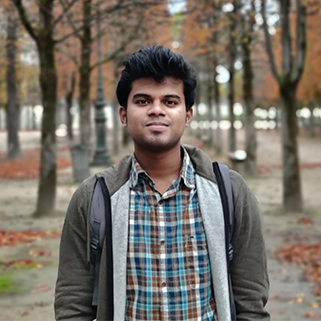 I am Murugesh Manthiramoorthi, current Data Scientist Intern at Murmuration and a proud alumni of Toulouse Business School, France and PSG College of technology, India. During the final year of my undergraduate program, me and my team started working on the final project. We wanted to do something futuristic as well as good for humanity. We finally stuck on to the topic of "Design and fabrication of Hydrogen Storage Tank for Fuel Cell Vehicles". We worked continuously for so many months. We presented our project in two different competitions in India and secured First place in both of them. We were counting the last few days at the college.
The last four months of the final project were very intense. We had to work almost all the waking hours to progress forward and deliver good results. But once we felt that we had made a significant contribution, we decided to take a break and go out somewhere.
Let's go to Chennai !
While considering the various choices to visit, we found that there was a Paper Presentation event happening in Chennai. We grabbed that opportunity. We went to Chennai in the disguise of participating in the Paper Presentation. This was our third presentation with the same project.
It was the onset of the summer season in that region. The climate was very warm and pleasant. We decided to reach Chennai early in the morning before the sunrise so that we could witness the beautiful sunrise from the Marina Beach – the second longest beach in the world.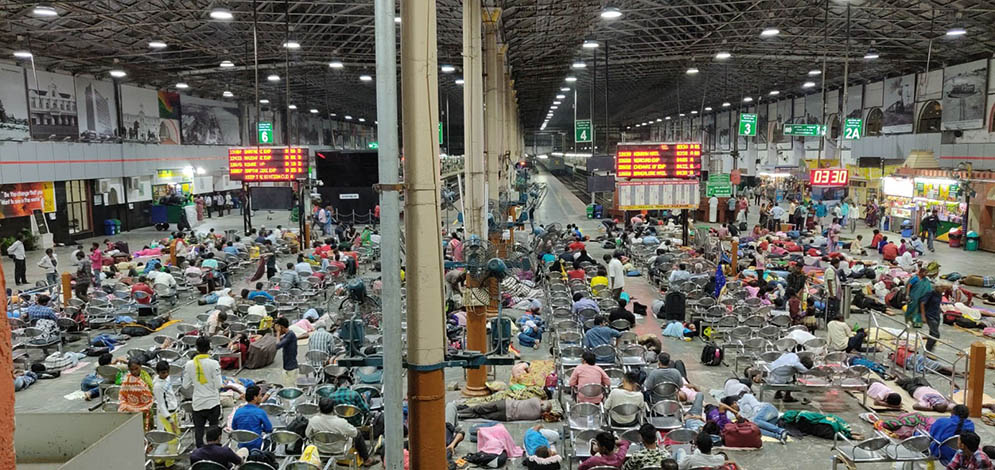 On march 14, 2019 around 15:20, we left our student hostel. We boarded the train. It was four of us who worked together for the final project. The train reaches Chennai at around midnight. We thought we could rest for sometime in the guest rooms. But unfortunately, the railway station was tooooooo crowded and all the guest rooms were booked. People were even occupying floors. Have a look at the sight we had at 3:00 AM in Chennai Central Railway Station.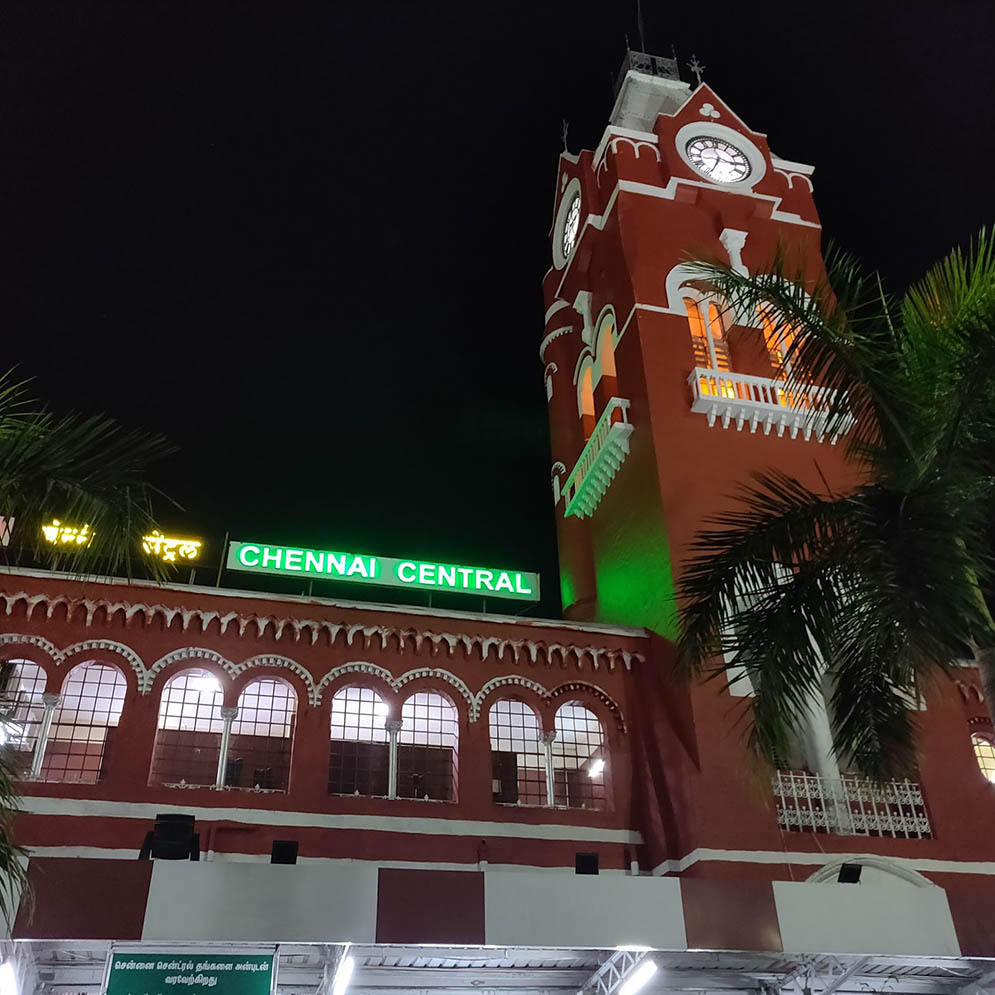 So, there was a change of plan. Instead of taking a bus or cab, we decided to go to the beach on foot. After trying everywhere and failing to get guest rooms, we left the railway station at 3:30 AM and started walking towards the Marina Beach. The road we followed was too gorgeous early in the morning, so we forgot to click some pictures. After walking for about 1 hour, we reached there at around 4:30 AM.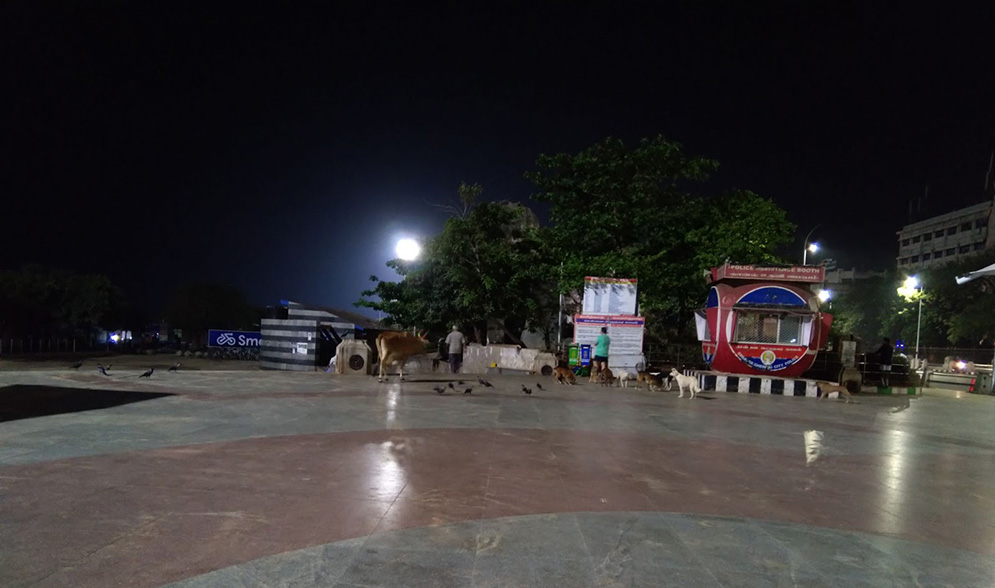 The beach was not open then. It was still dark. There were some police officials standing there who advised us not to go inside the beach that early. So we were waiting near the entrance. At around 5:00 AM, we could spot a lot of people jogging and cycling. Some of those people had animal friends who also gathered when they came. They provided some food like biscuits, puffed rice, green leafy vegetables etc to those animals. It was a beautiful sight. This helped us move the time till the sun started rising. Here is a snap of some of those animal friends.
When the darkness started disappearing, we went to the beach. It was an elegant view to watch the sunrise. Of course, we took a bunch of pictures and here are a few.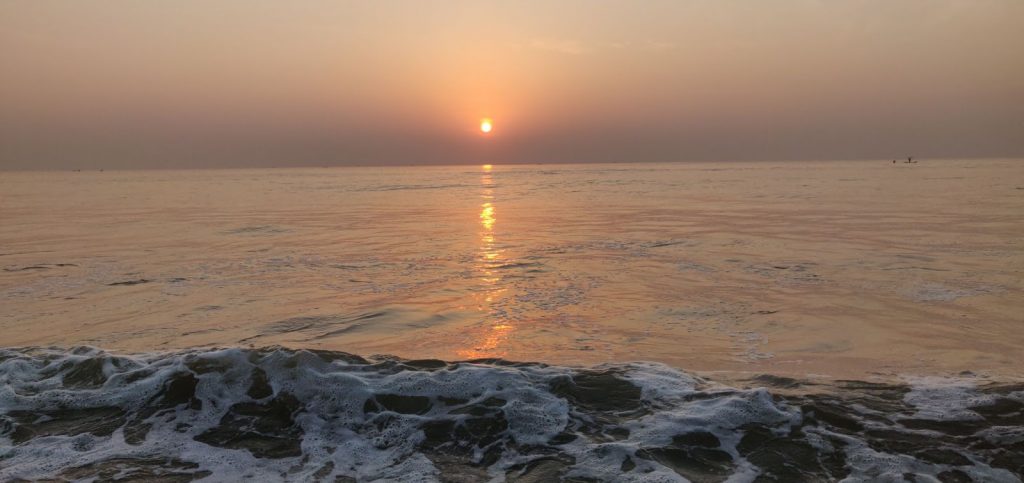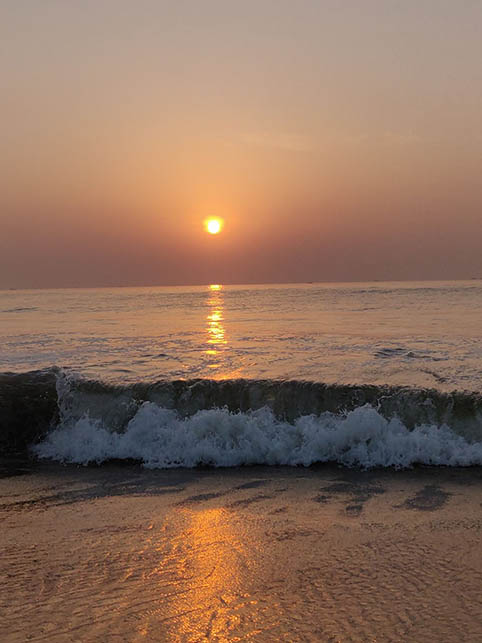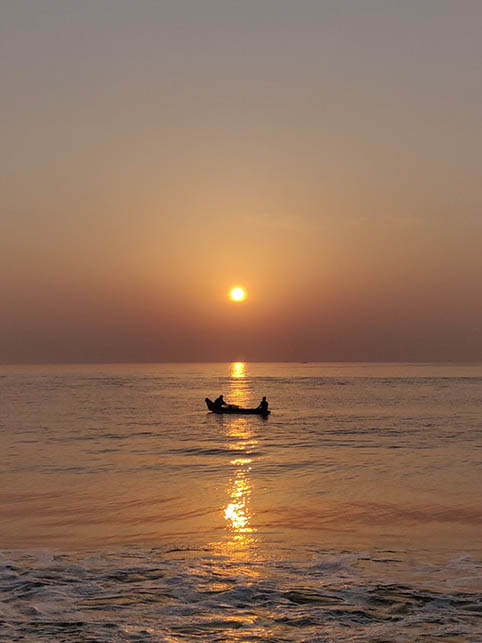 Following that, we left the beach, had a good breakfast and reached the University where we were supposed to do the presentation. It was a beautiful campus full of very old and large trees. There were some animals too. We finished our presentation in about 2 hours. We bought some drinks and were roaming around the campus. There were a few monkeys playing and hopping around. One of them picked my friend's drink and drank that. Here it is.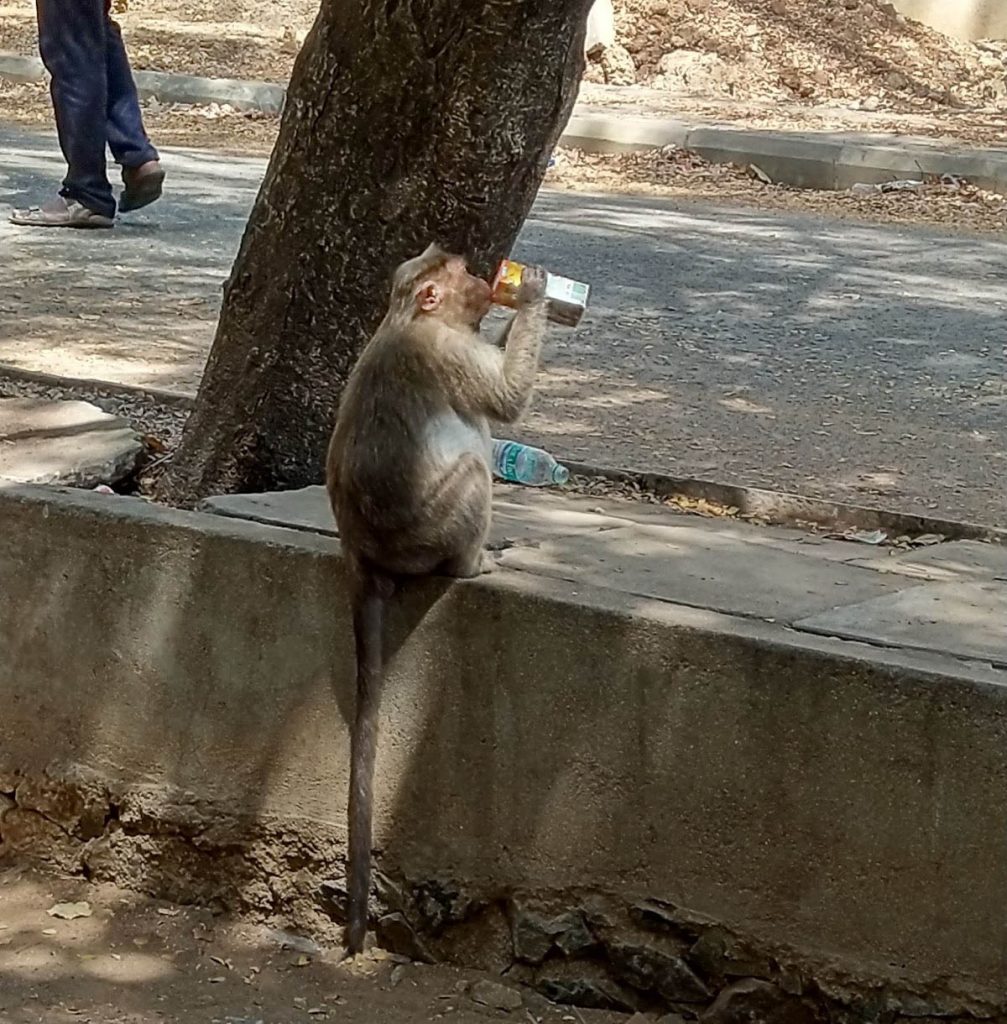 Later that day, we had biriyani, a very famous and spicy dish in India. Then we visited Guindy National Park which is a 2.7 km2 protected region for animals. There were various animals like spotted deers, swan, jackal, crocodile, Indian White Peafowl, ostrich, snakes etc. The weather was very pleasant that day. It was so comfortable to walk around the park. We spent around 2 hours there watching various animals in their natural habitat setup. Have a look at a few of them.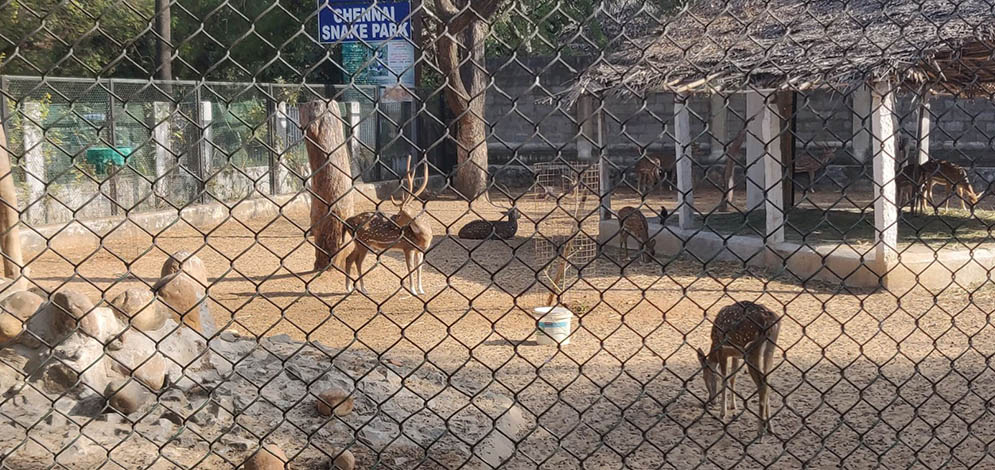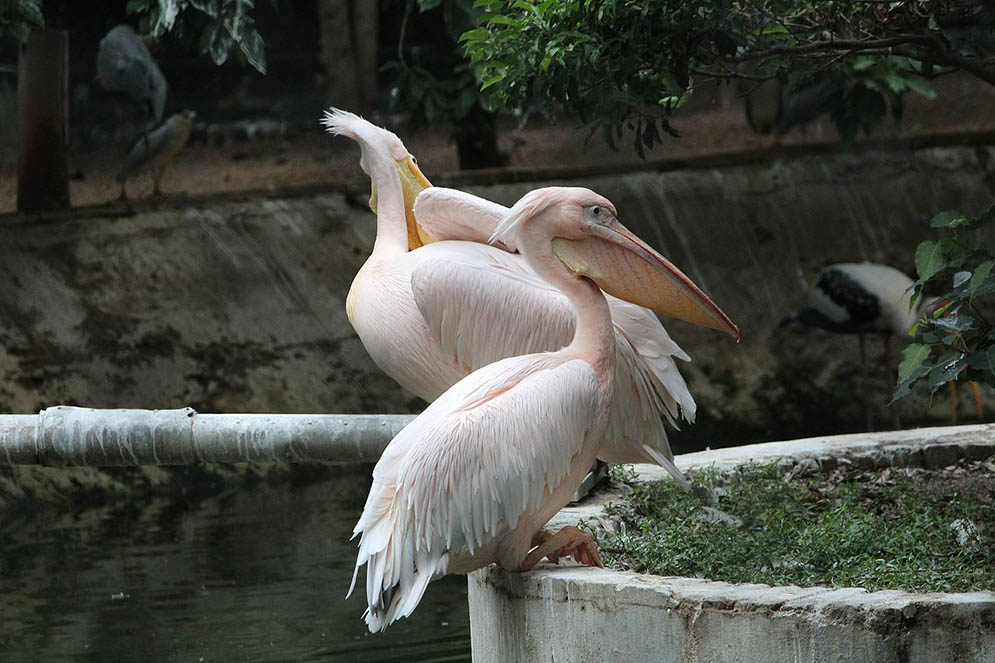 While we were enjoying the park, we got a call from the event organizing committee that we won first prize in the presentation. Then we again went back to the college, celebrated the moment for a while and departed to the railway station again. We said goodbye to the college and left the place.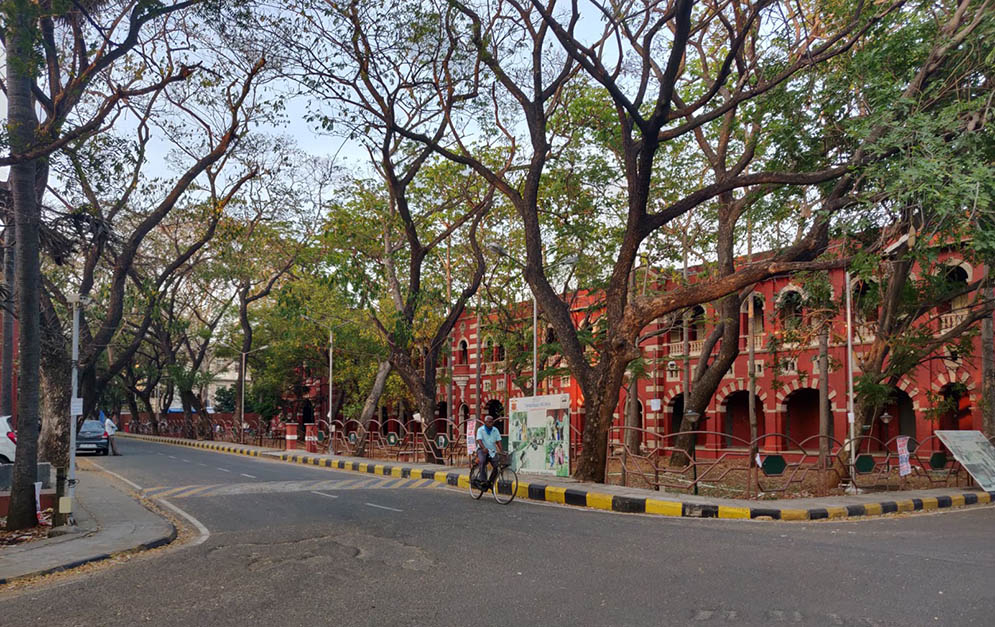 We took a train and reached his place at around 2 AM in the morning. It was a very nice place. We rested there till morning. Then in the morning, as soon as we woke up, we freshened up and he showed us his village. We visited the farm lands. The houses were not dense there. We can hardly spot a house in a 100 m radius. It was so calm and you can listen to animals and birds making sounds. He also took us to some cool places in his locality. One of my favourite places was a horse stable. I think there were 2 horses. It was very tall, healthy and maintained well.
We also visited the agricultural farms around that place. We observed some of the methods followed during the agricultural process. It was really interesting to observe some of those methods. He cut a few tender coconuts fresh from the trees and gave it to us. Tender coconut along with butter milk are the highly sought-after drink in especially southern part of India. It is a traditional drink during summer.
At the same time, they were preparing for a traditional lunch. The food was served in freshly cut Banana leaves in a traditional way. The meal was followed by freshly made yoghurt. After finishing the meal, we talked for some time and we left the place.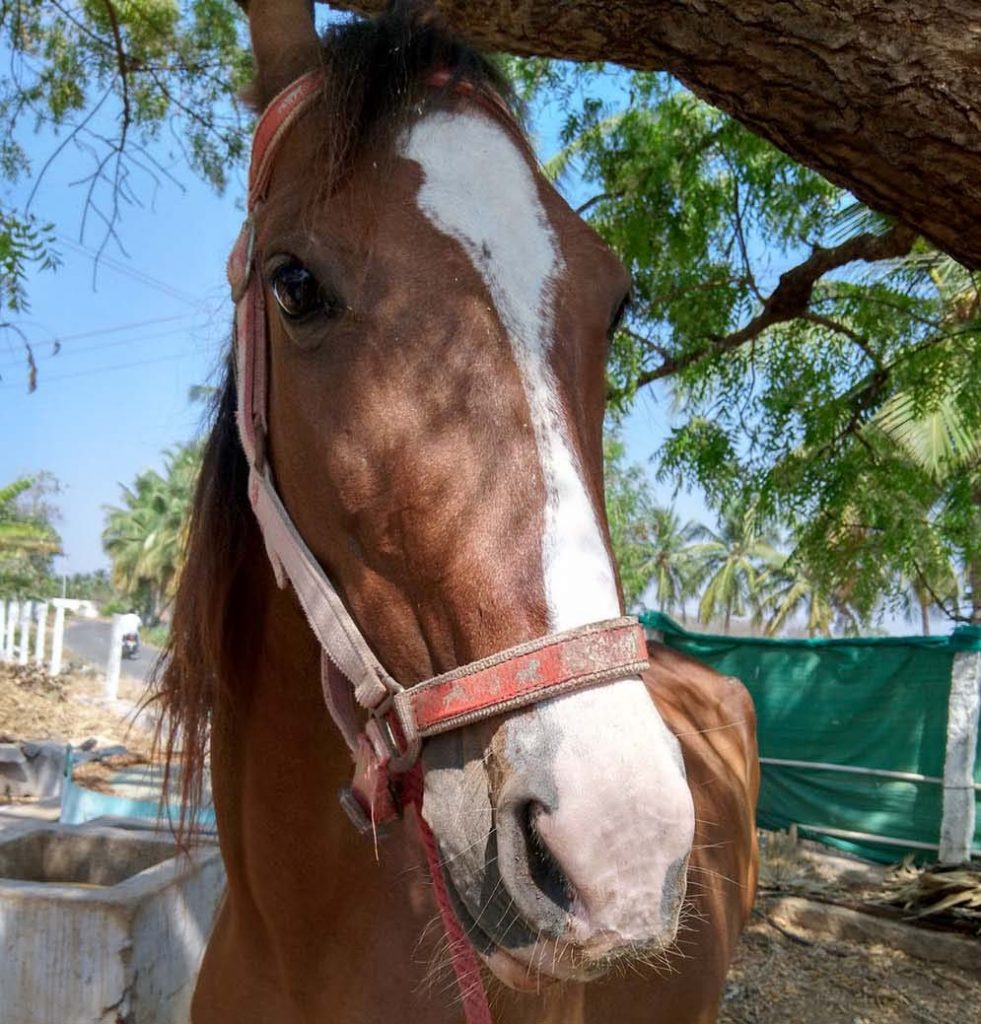 It is a memorable trip for all of us because it was the last trip during our Bachelors program. It was even more special for me because of the animals and birds which I saw during those days. Not to forget, we also won the competition. It was a win-win situation in every aspect.