Around the world : Record stores for music lovers
Around the world for collectors of vinyl records, it is part of the essential ritual during a trip abroad to find a small record store at the corner of a street. Bringing a vinyl with you is also bringing a soul supplement belonging to the place visited. The recordstores.love site lists record stores around the world and invites you to contribute joyfully to the inventory.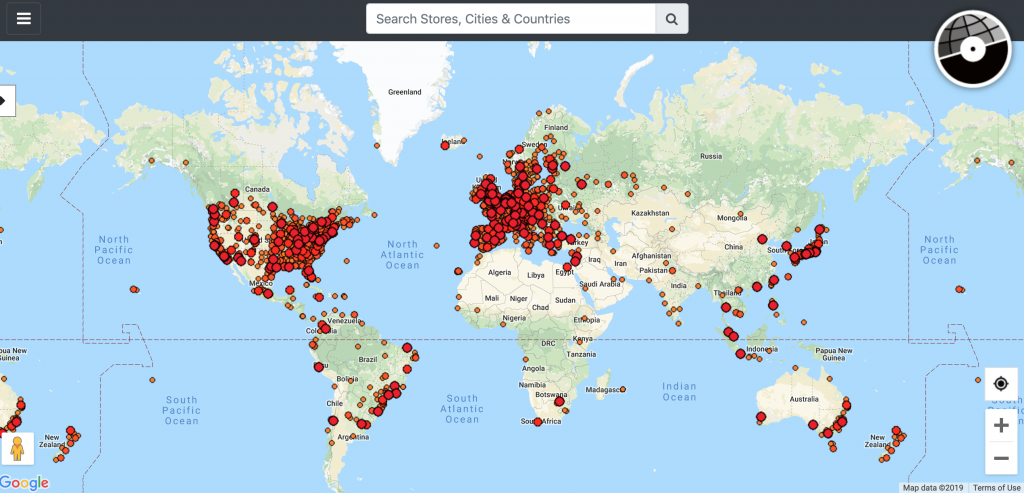 At the beginning of the 20th century, the vinyl record appeared. It quickly replaces the cylinder, which will no longer be used and will quickly become part of collectibles. It must be said that the sound rendering becomes much better with a reduction in unwanted noise and crackling sounds. Become the essential medium in the whole world to listen to music, this one nevertheless saw its sales strongly decreased with the arrival of the CD in the 90s. However, vinyl remains the only musical support for more than a century to thrill our ears and at the dawn of the 21st century, vinylmania is not ready to stop and goes around the world.