Is there a better way ta sharpen your senses and immerse yourself in a destination than a market? And today, we are going to visit the best of Mauritius' markets. Sounds, colors, smells, touch… be ready!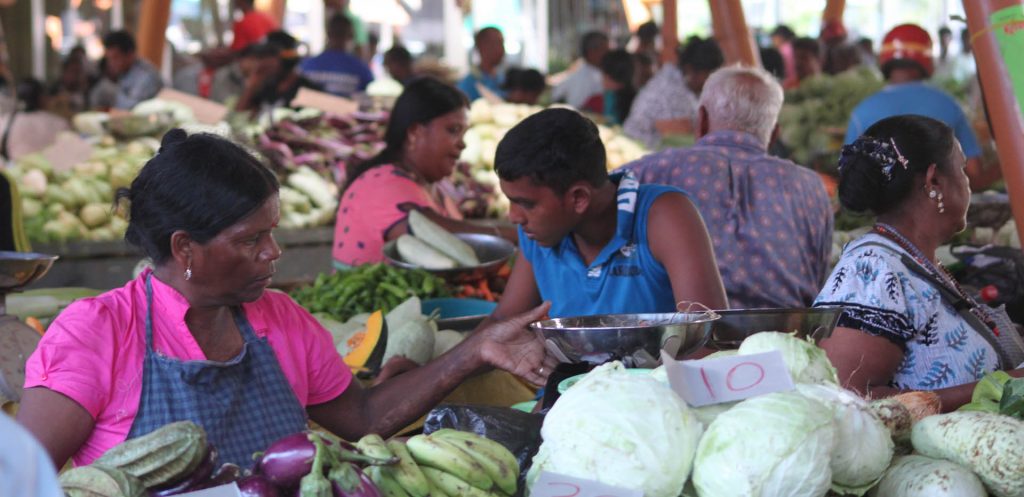 Mauritius is a culturally diverse nation with African, European, Indian and Chinese influences, you know you're going to be amazed Whether you'd like to buy some fruits and vegetables for a snack, bring back rum or a few souvenirs for your friends and family, we'll give you a few tips about where to go and what you will find.
The first piece of advice? Get ready to bargain, but always with a smile. Just like the Mauritians.Second advice, if you want to see the markets at their most colorful (and bountiful), the Austral Summer (from November to April), where the fruits and vegetables are harvested, is the right season. Although be warned, it's the hot and humid season.
And if you are looking for a pied-à-terre on the island, you will find it at our Mauritian accommodation providers.
The Central Market
Located in Port-Louis, the capital, and known to locals as "Bazaar Port Louis", it's where a lot of Mauritians come for their grocery shopping so, it's always quite busy. Before entering the market, you will find a lot of stalls selling clothes and trinkets. Inside the market proper, spices, fruits, vegetables, meat, poultry and fish abound. If you're hungry, there's street food stands for you to enjoy. The souvenirs section is on the first floor of the market and is a great place to find handicrafts.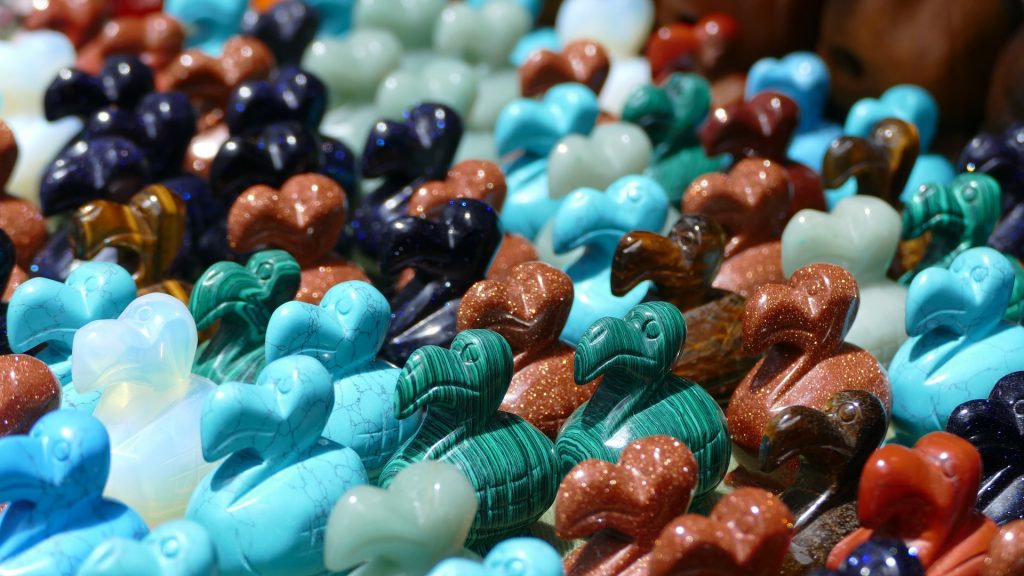 Flacq Market
The island's largest open-air market is also probably the most colorful. Here, the Indo-Mauritian heritage is strong. Aside from the usual groceries, Flacq Market is the place to hunt two of Mauritius specialties: vanilla and herbal tea since the region of Flacq is famous for both. The spices section is also highly recommended. Your nose will tingle with pleasure. Just make sure to come during the weekend, when it's less busy.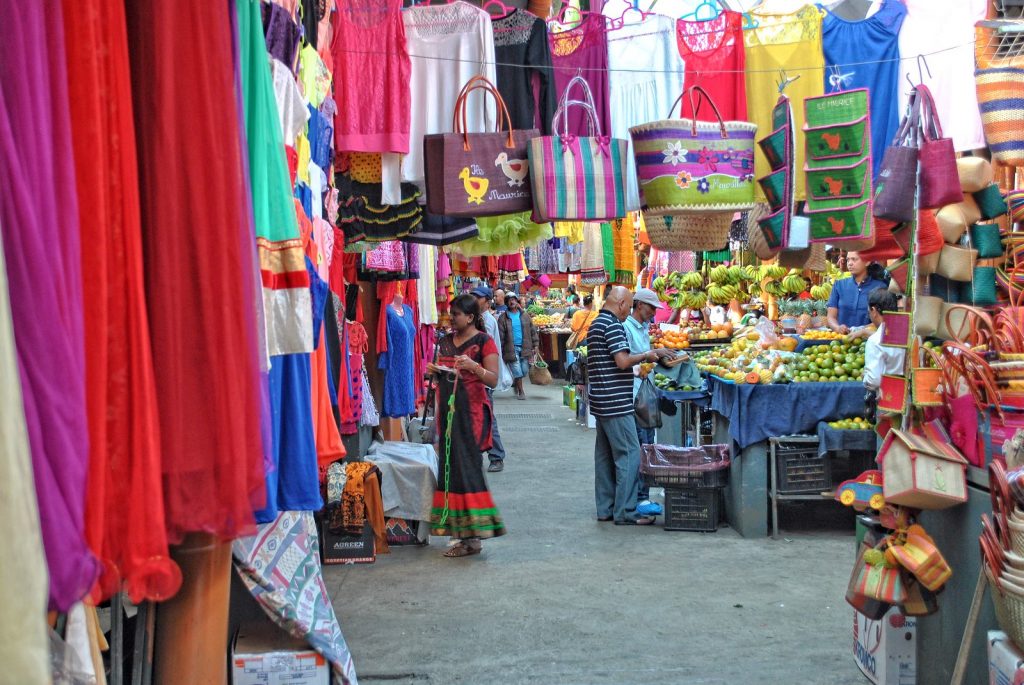 Mahébourg Market
Mahébourg used to be the capital of Mauritius and has lovely colonial buildings so, if you'd like to combine some shopping with a cultural background, it's the right spot! The market is close to the sea and we recommend it if you like street food. Try some "gâteau piment" (chili cake) or fritters.
The Quatre Bornes Market
The market in Quatre Borne has two faces. On Thursdays and Sundays, it's all about textile while on Wednesdays and Saturdays, it's all about food. If you have to make a choice, then we recommend a visit to the textile market, since it's what Quatre Borne is famous for. Clothes, fabrics by the meter… if you'd like to dress for cheap, you will find it here!
The Goodlands Market
If you're looking for souvenirs to buy, it's probably not worth heading to Goodlands Market but, if you'd like a good taste of the local life, you'll be happy you made the trip. You may be the only tourist there, especially in Winter. The market is mainly focused on fruits and vegetables on Tuesdays and Thursdays. It's a feast for the eyes and it's got a very nice street food section as well and is noted for its pastries.