Becoming a Digital Nomad is a dream for many people. The travel, the change, the discovery are at the core of this adventure. However, living it requires motivation and perseverance. Originally from France, Yoann has made it his way of life, he tells us how he became a Digital Nomad and how he made travel an "art of working". A testimony that could inspire many adventurers hesitant to take the plunge.
Expatriate since his first job in Ukraine and then in Poland, Yoann has naturally associated work and travel. In perpetual motion since 2014, he is content with only his suitcase and an internet connection. But it is when he created his own company in digital publishing that he could fully realize his dream. The one to travel around the world! He took a one-way ticket without designing an itinerary. Meeting friends in Ukraine, attending a conference in New York, visiting amusement parks in Orlando, swimming in French Polynesia, these are some of the stops on his world tour. Altogether, he visited 55 countries.He shares his experience as a digital nomad, from his beginnings before this full nomadic life to today.
Getting on a plane, going to a hotel, opening my suitcase, working as much as necessary, meeting locals and visiting as quickly as possible… and changing places after a few days!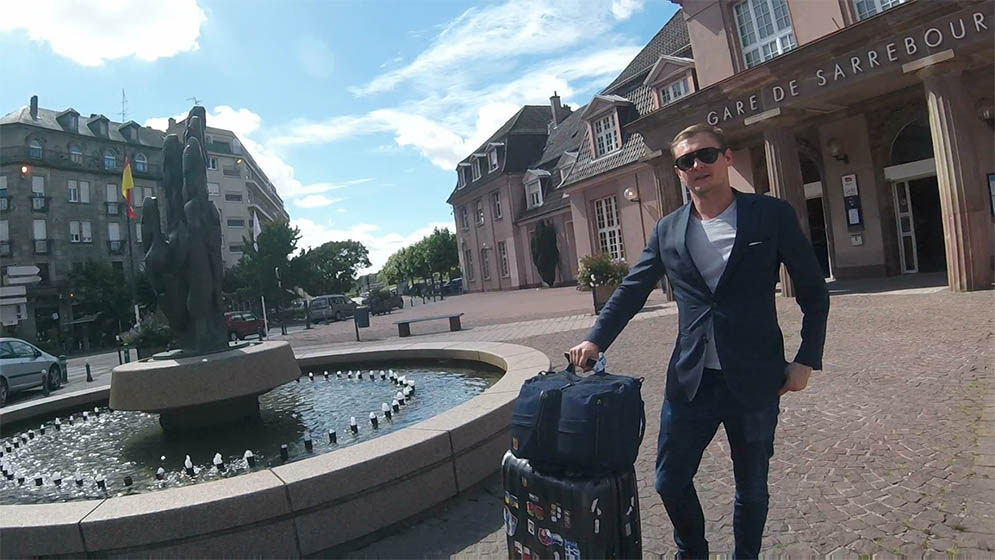 How did Yoann become a Digital Nomad?
Through his encounters, Yoann has discovered many profiles of Digital Nomads. The only common point between them is "the feeling of perpetual movement, letting the near future decide for the next move". To become a digital nomad, Yoann left his job as an employee. He made this choice because he didn't have the freedom to choose his projects, his clients and his trips. Even if he liked his job as an international consultant, his schedule was almost totally imposed with little to no control from him. So he decided to create his own company.
For 2 years, he worked hard to make it viable. Living on his savings during this time, he reached the budget he had set to travel around the world. He created a network of 22 websites on different subjects. He lives by monetizing his editorial content. Becoming your own boss is the preferred option for many nomads. Managing a 100% online business requires web skills. Using a computer, creating a business, making websites, Yoann's life path and skills have trained him to digital nomadism, but only he has found the way.
The advantages and disadvantages of digital nomadism
Free, fulfilled, happy are the words that come to Yoann. It is difficult for him to imagine another quality of life. If the freedom of movement is pleasant, it requires a certain discipline. Finding the balance between professional and private life is the challenge of this way of life.
If he found it in many places, it is in Bali that he enjoyed it the most. This is what his days looked like; wake up early to go swimming in the pool, have breakfast at the hotel, walk around in the cooler weather, work until late afternoon and finish the day with a walk on the beach and a trip to a beach club. He adds that he went to bed at a reasonable hour every day, Monday through Sunday. Since he has no clients but partners, he can work whenever he wants. The classic work week no longer exists. Yoann decides which Mondays he will work and which Sundays he will rest.
When you have no reason to set an alarm clock for years, it can be difficult to find and keep a rhythm that is productive and satisfying.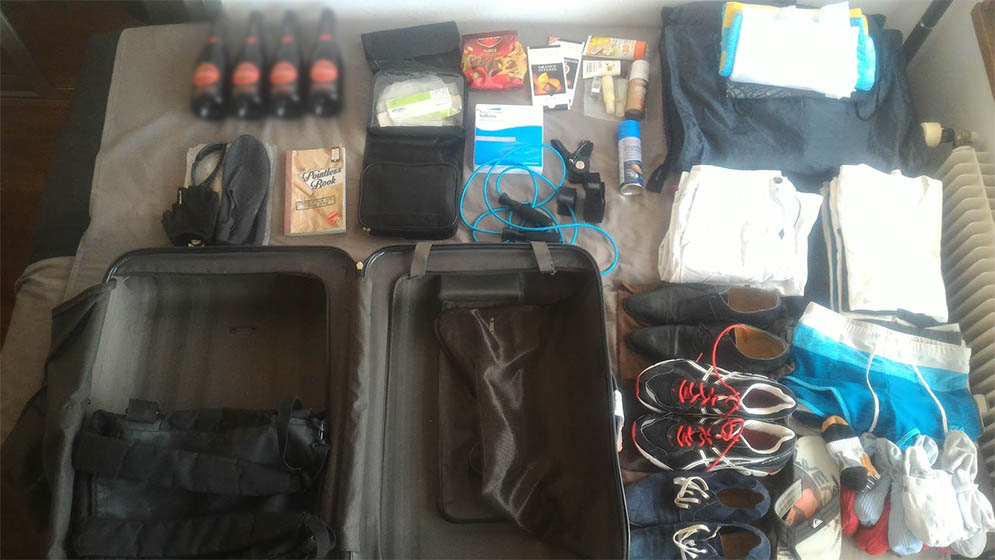 Another advantage of nomadism is the absence of daily burdens such as shopping, household chores, paying rent, etc. For entrepreneurs like Yoann, this is an invaluable time-saver.
Working alone, living alone can lead to loneliness. But the solution is there, coliving. Digital Nomads live in coliving places and share coworking spaces. This way, they can share their personal and professional experiences.
The environmental dimension is also key. Significantly increasing the length of stay when visiting a distant place is one key measure to reduce the transportation, especially by plane, environmental impact. In this sense, nomadism can, if well computed, reach a balance between work, leisure and environmental impact.
Tips on how to become a Digital Nomad:
Yoann's testimony shows that he had to create his business to become a digital nomad. From his experience, there is inevitably a financial loss due to the initial investment while he balances his business income. He insists on this point. The importance of knowing how to create a company and develop a business plan. In France, Yoann has learned a lot from the free trainings given by the local CCI.
Each new location requires time to adapt. Flexibility and adaptability are inseparable aspects of nomadism.
For digital nomads, traveling means being able to simply meet locals and create new acquaintances. Yoann advises Asia, and destinations like Bali and Phuket.
Each trip, each country is a unique experience, a dream come true, wonderful encounters… and a furious desire to go back as soon as I leave!