At the cultural crossroads between Central and Eastern Europe, Poland is a mysterious country, relatively unknown. However, it has a lot to offer, both for its History and the beauty of its wild landscapes, which are still well preserved. To discover them, the country has an incredible cycle path of nearly 1,880 km that crosses the primary forests of Europe, from the north to the south of the country.
Charles-Henri, an adventurer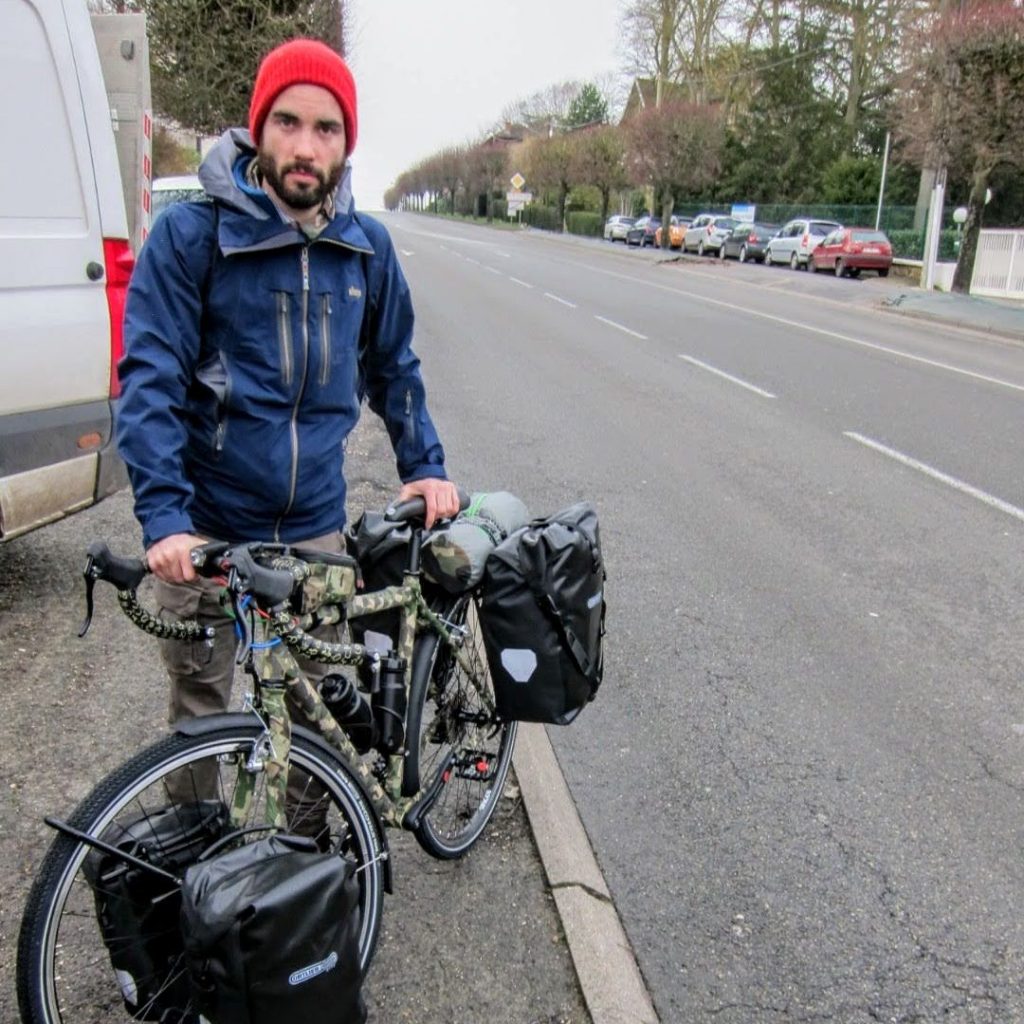 In order to learn more about this mysterious bicycle path, we have met Charles-Henri Avenel. Travel consultant and creator of the blog of travel tips and stories Cyclovoyageur.com, Charles-Henri is also passionate about cycling adventures. His blog is full of great tips for choosing travel destinations and travel off-the-beaten-path routes. After crossing Russia and the steppes of Central Asia, he tried the adventure of the Green Velo Szlak in the middle of winter up to Chelm. He thus allows us to discover an atypical route and communicated his vision of travel full of incredible adventures:
"The best way to travel is to step out of your comfort zone, to seek the experiential in otherness, to favor the unexpected. The hazards of travel and the encounters are what makes us grow, learn about ourselves and about others. It is necessary to develop a positive energy of the meeting and not to be afraid. Fear is the source of all problems, blocks creativity and the desire to move forward. But this fear often happens when you travel alone. "
What is the Green Velo Szlak located in Poland?
Designed in 2013 to revitalize the very poor eastern part of the country, the Green Velo Szlak is the longest marked cycle path in Poland. Nearly 2000 km long, it crosses picturesque regions where it is possible to observe many wild species in their natural environment. Among other things, it is possible to observe bison, lynx and vultures. It also passes through 5 preserved natural parks, an extensive lake region and endless primary forests such as Białowieża or Augustow.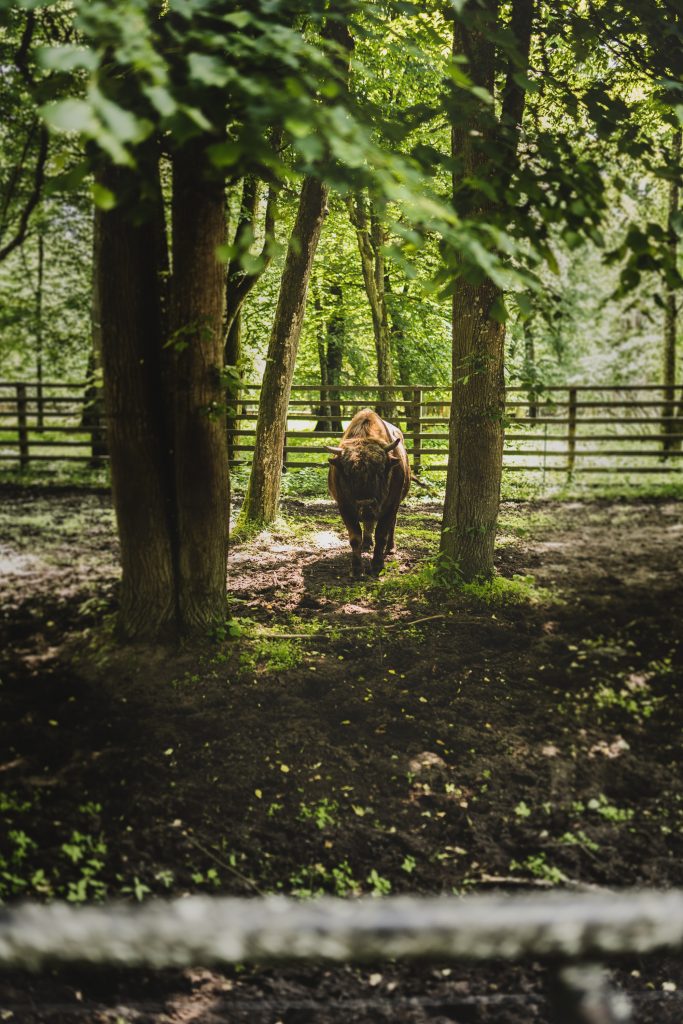 Contrasting with the untamed landscapes full of natural treasures, the track crosses small Polish typical hamlets. At the bend of towns concentrating wonders from another time, the cycle path offers cyclists notable architectural points of interest such as castles from the Renaissance era.
Signposted on all sides, no need for maps, the track is perfectly secured! Throughout the crossing, it is possible to stop at one of the many shelters (MOR) which are equipped with bicycle racks but also with repair points. These often turn into meeting places with other cyclists from all over the world. If you go alone, you will never be alone for long!
For cyclists, there is an app entirely dedicated to cycling travelers' accommodation offers all around the world: Warmshower.com. What to exchange with many other cyclists who know your needs and can enrich your trip with good pieces of advice.
How to prepare well for traveling by bike over such a long distance?
With the Green Vélo Szlak it is possible to plan several different routes, or to start your own journey with a halfway point for instance. This offers you a lot of freedom, being able to adapt to your way of traveling and to the time available. However, for those who would like to challenge themselves and complete the entire route from Konskie to the Baltic Sea, it is better to be well prepared!
First of all, it is important to adopt the right mindset. You have to accept the lot of surprises that travel in nature by bike has in store. Each new difficulty means welcoming a new challenge for your trip which will reinforce its intensity. It is impossible to stay aligned with the exact starting plan, and the best memories will flow from it. Everything may seem perfect on paper during the preparations, but punctures, sometimes cold premises facing the unknown or very cool nights under the stars allow you to stimulate your creativity, you have to be ready to improvise.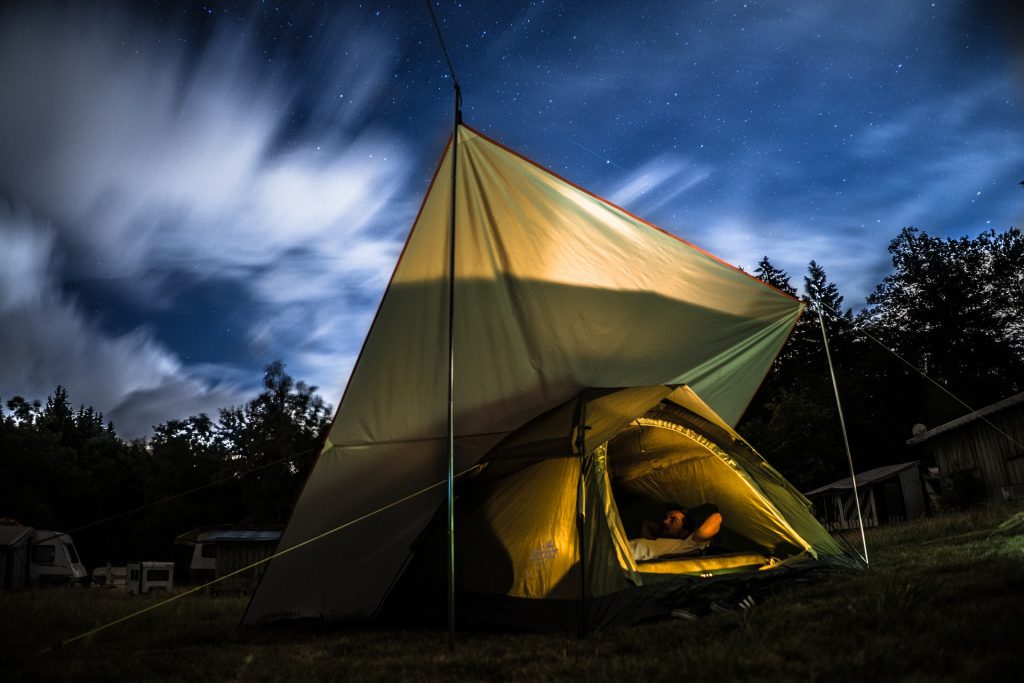 Then, it is important to prepare your equipment and your body for this physical route. Everyone advances at their own pace, but prior training will allow you to push further each day and venture into steeper places. Rest before physical effort and enough provisions to take with you are essential. You should also have tested your bike. For this, there is a lot of information on blogs, Facebook groups and YouTube videos. For example, observe how your body and buttocks react on your bike.
Adjust according to how you feel, your saddle one centimeter too high or too low could cause pain, especially when you are sitting for seven hours at a time each day. Trust what you feel, you will be your best advisor to find a saddle adapted to your type of riding and build. If your bike is new, of course get to know it before you set off to avoid unpleasant surprises along the way.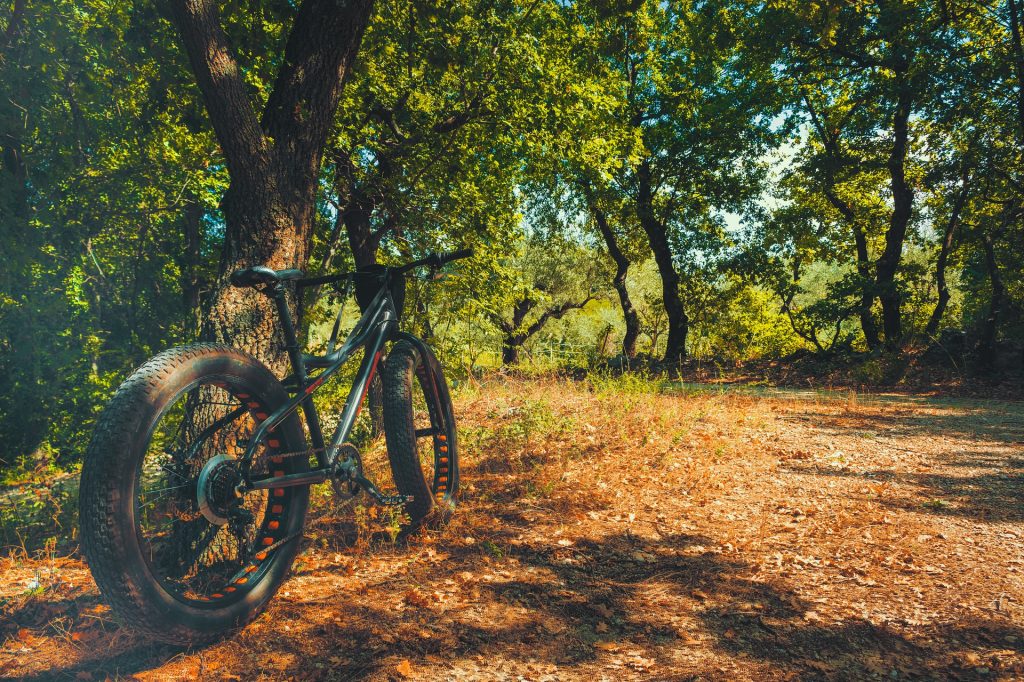 What to visit in Eastern Poland?
What this trip has so special to offer is found both in the total immersion that it is possible to experience in the wild nature, but also in the encounters with the local populations. Indeed, eastern Poland offers many historical and cultural perspectives unique to Europe.
But what to see along its route? Before Sandomierz, there are typical villages dotted with small lakes which allow travelers to be introduced to the landscapes they will encounter later. If the appeal of the city's picturesque and flower-filled maisonettes is felt, you can walk down Mariacka Street from the Pod Cizemka hotel. There is a castle at the end of the alley, also visible from the small central cathedral. In fact, in Poland there is still a central square called Rynek Reynek Square, traditionally the market square.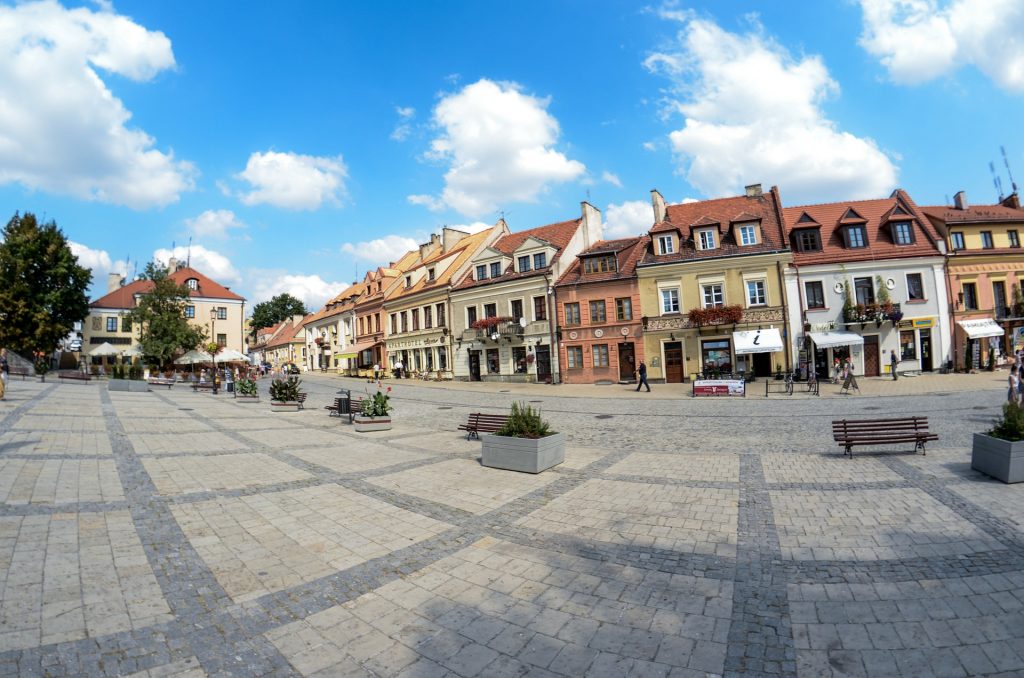 If at first glance the foreign traveler may be surprised by the coldness of the inhabitants of this region, do not hesitate to break the ice. Better then to have prepared a few sticky notes in Polish, since few people speak English. On the other hand, once the conversation starts, you will be amazed by the hospitality of the inhabitants and the depth of their exchanges. Maybe they'll give you a taste of the local flavored vodka or zurek. This is a hot soup made from fermented rye flour that will warm you up after a long day of cycling.
Visiting primary forests: a unique experience.
After the castles dating from the Renaissance, you will then have the pleasure to enter the thick forests which seem endless. There you will feel so small. On the kilometers traveled, however, you will never be bored. From small shrubs to giant conifers, in each area the vegetation is very different and puts on a show. You almost want to get lost, be careful to stay close to the marked path!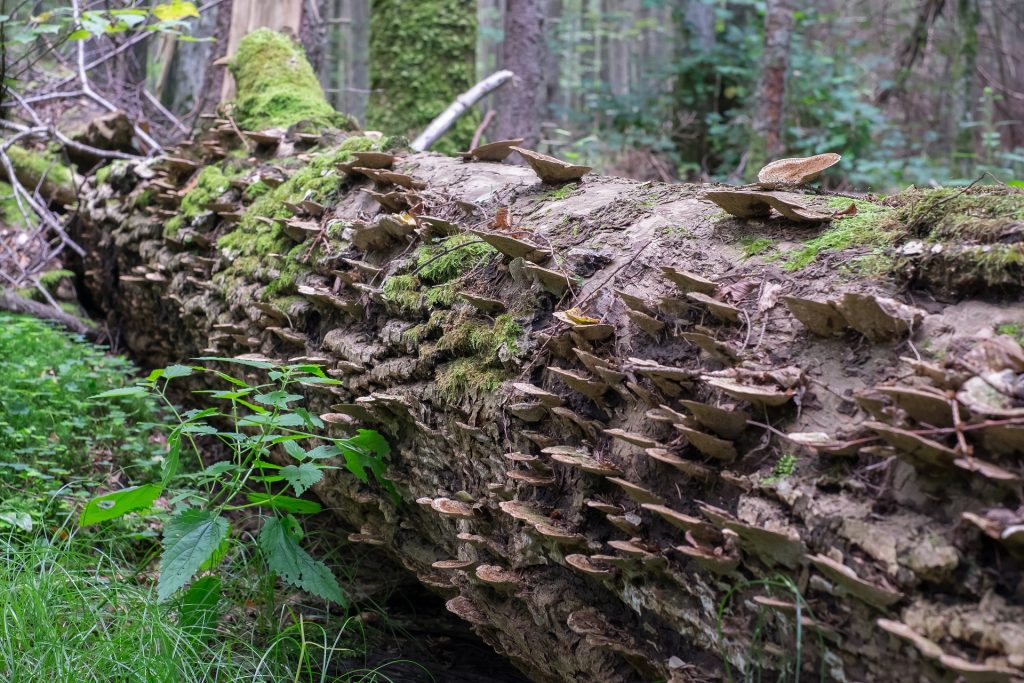 The wild nature of the primary forests presents a picture rich in colors and sensations. Your eye will notice beyond a simple forest long preserved from human presence, traces of atypical animals. Also wonders in the heart of the marshes, natural patterns formed by gigantic moss carpets. There, the immersion is total. The traveler finds himself caught in an ecosystem where the leaves of the past autumn already constitute new humus. They are added to the other primary layers nourishing the soil and endemic biodiversity.
And at the twilight of your adventure, near Gdansk, the last stretch will be the equally wild Baltic Sea. The large sandy beaches will give you the impression of landing on a desert island. Behind the last leaves of the forest, the traveler marvels at the new gray horizon, sand or azure.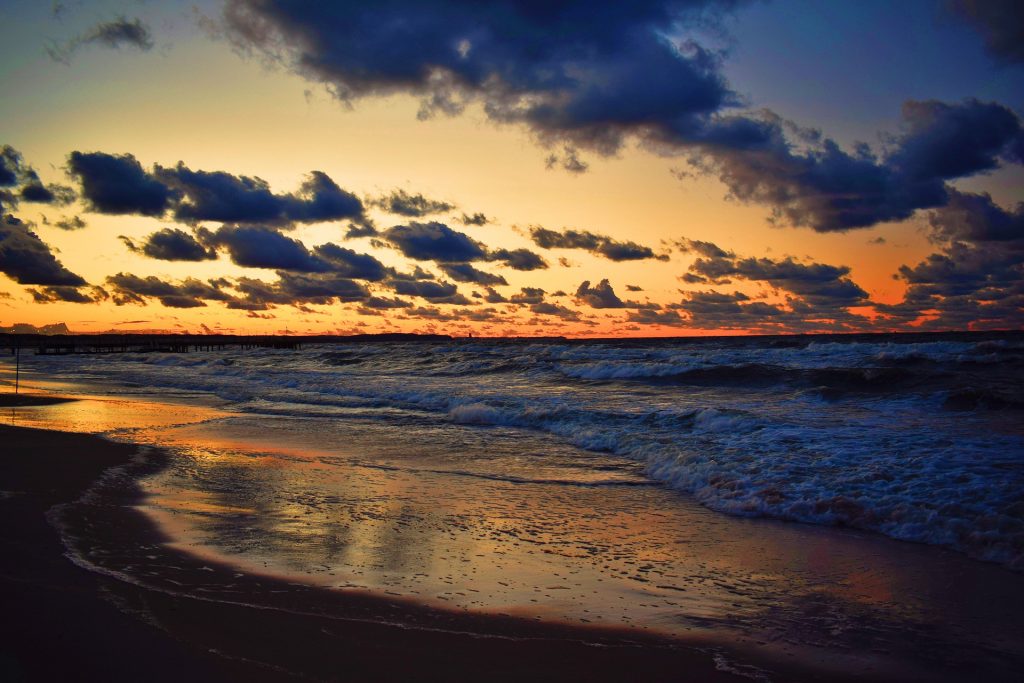 Then savor the moment of a colorful and natural journey, where the cyclist challenges his body and his mind. Swimming in this very soft water already leaves him wondering about his next cycling adventure, around Poland.