Lisboa, discovered with all its senses.
What does Portugal inspire in you ? Bacalhau, Cristiano Ronaldo or porto wine? Today, we invite you to discover Lisboa, the city of a thousand colors, and the Alfacinhas, in a new spirit.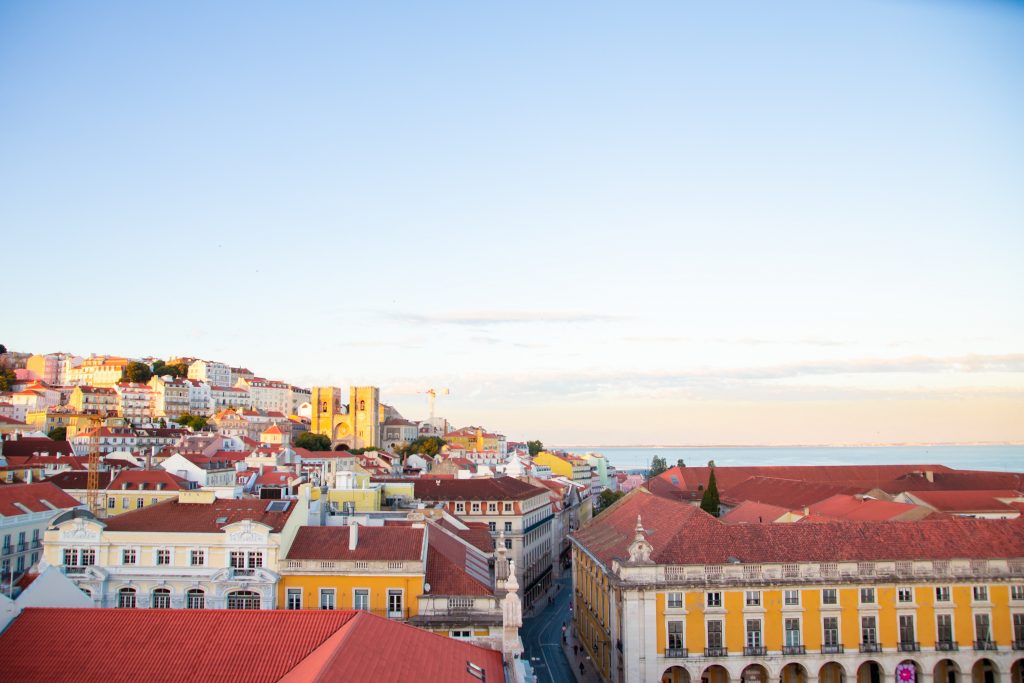 Lisboa, a foretaste of the Portuguese way of life
Portugal is a country of charm that will surprise you with its gentleness. Expressed primarily through a great hospitality, characteristic of the Portuguese, it is also a country of contrasts, between the magnificent wine valleys of the Douro, the paradisiac beaches of Vila Moura, the mountains and the street art of its capital, Lisboa.
Lisboa is a foretaste of Portuguese lifestyle : a mix of history, art and gastronomy, you will hardly get bored ! To discover the city, you should not hesitate to get lost, literally, but do bring good shoes !
The great thing about your journey is that the capital is perfectly set up for exploring by foot and/or by public transportation. Some of the subways are open-air and regularly stop in front of mythical and unmissable places.
In this article, we will present our top picks to discover Lisboa in a different way.
The Belém district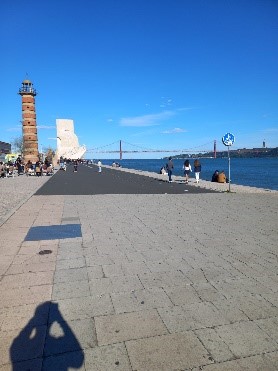 The contrast of the promenade is breathtaking and one can never tire of admiring it. Located next to the Torre de Belém, it allows walkers to enjoy a breathtaking view. On the right side the Painel dos Descobrimentos, a monument to the Portuguese discovery of the world, can be seen next to a beautiful square.
Many restaurants in the area serve typical fish dishes or even a Portuguese speciality called "pastel de nata"
Further east, on the other side of the street, is the Mosteiro dos Jerónimos, a monastery built by King D. Manuel I, distinguished by its unique architectural style: the Manuelino.
Also worth noting is a shop nearby which is the only one in Portugal to make and sell a national cake called "Pastel de Belém", a kind of doughnut (with or without cream).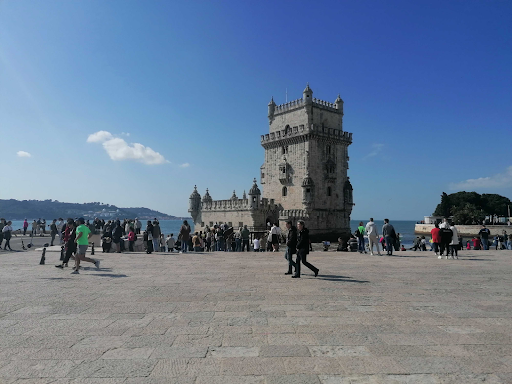 It is an absolute must on this walk!
Despite being very frequented, this majestic tower, surrounded by large green spaces, gives you the opportunity to observe the city and the "ribeira" from its top. Built in 1520, this tower offers a breathtaking view of the Tejo River and its mouth to the ocean.
Beyond this attractive Portuguese landmark there is a large green garden, an excellent place to relax on a sunny day.
The pictures speak for themselves, but if you weren't already convinced, you should know that during the summer musicians often come to get lost here.
(Jardim da Parada ©Ianisse Menu)
A time out of the big city!
You won't believe your eyes: it's a garden square set in a part of the city. It floats in this place.
This beautiful area, called Campo de Ourique, is known for its quiet environment and local shops.
Strolls a little further away from the tourist hustle and bustle on the cobblestones and under the shade of the flowering trees in summer. The garden is called "Jardim da Parada", where you will find a nice and relaxing environment. If you fancy a beer or local wine, the bars and restaurants in the vicinity are very welcoming. However, with a view like this, it is understandable.
Mercado de Campo de Ourique, Lisboa's market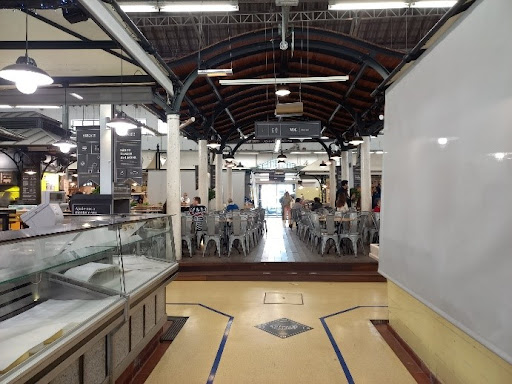 (Mercado de Campo de Ourique, ©Ianisse Menu)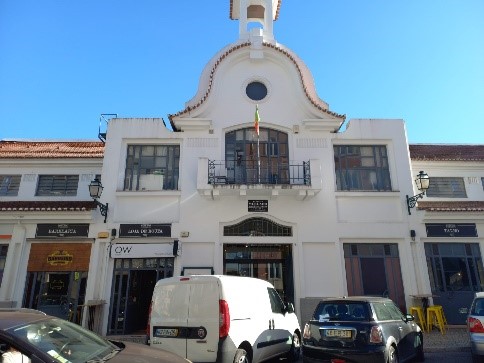 (Mercado de Campo de Ourique, ©Ianisse Menu)
Located right next to Jardim da Parada, this market is ideal for lunch or dinner. The market is known for its typical gastronomic diversity, due to the many restaurants that are located here.
These types of restaurants, common in some parts of Lisbon such as Campo de Õurique, Cais do Sodré among others. Once again, when you stop there, you are in another world: full of life and very energizing. It is also a pleasant place to meet and share.
Versailles pastry shop in Lisboa
This pastry shop, located in Saldanha, was founded in 1922 and is considered by many to be one of the best in Portugal. Called "Pastelaria", this shop is outstanding due to its respect of traditions and its highly valued cuisine.
(Front of the pastry shop, ©Ianisse Menu)
(Front of the pastry shop, ©Ianisse Menu)
In this place, one may order a full meal or simply eat one of their delicious sweets. It also has an outdoor area where people can enjoy it.
You can not experience the Portuguese specialties of Lisbon without stopping at a pastelaria!
I'm talking to all food lovers! Be careful not to be mistaken; although Versailles has a French-inspired architecture, the specialities are really Portuguese. Note that the French influence can be found throughout the country.
Inside you will find a huge room whose walls are decorated with mirrors and moldings. No spoilers here, we invite you to discover the interior for yourself.
Passeio Marítimo de Algés
The perfect place to end a day of sightseeing!
The beginning of the "Cascais line" (a coastal train line that connects Lisbon to Cascais) hides many surprises. This walk alternates between beaches and pavements, as shown in this photo.
Unknown to the public, but more so to the locals, this promenade will be perfect for your stroll along the ocean, with its breathtaking view of the horizon. You'll be able to enjoy the sunsets as you pass by the small beach formations you encounter.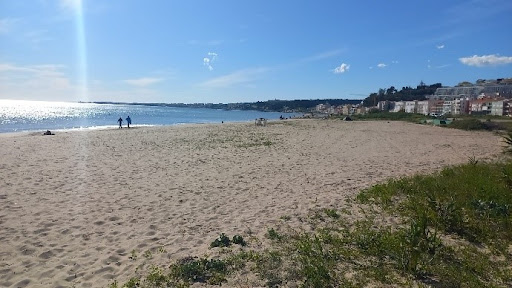 (The sea promenade of Algés, ©Ianisse Menu)
Our trip ends on this promenade. We've given you our favorite ways to visit this beautiful city and hope that you can find some inspiration for your next trip to Lisboa.
Author : Ianisse Menu