From France across Eurasia, the land is adorned with colors and cultures of a thousand shades. Each can be tasted during a trip and all together they form an unforgettable cocktail. This is what Logan went through in 2015, with his friend, at the rhythm of bike rides. He tells us about his amazing trip from St Etienne to Ulan Bator in Mongolia.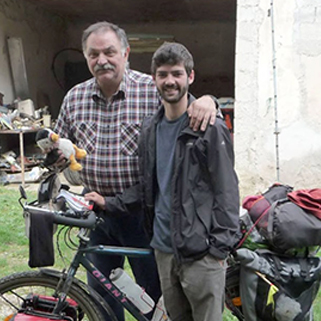 Triggered by litterature's inspirations
The idea of ​​traveling this way came to me after reading many books. I discovered Sylvain Tesson, Jack Kerouac, Alexandra David-Néel and other travel writers when I was in High School. They have deeply touched me. I wanted to go on a trip. They inspired me. I admired their vitality, they burned with life when I read them, all their adventures were sweating with passion. Movement, encounters, the new and the unexpected stimulate me, I discovered it during my first trip. This one was represented by my cyclo-travelers heroes of the 80s / 90s. But it probably could have been in a thousand other ways. St Exupéry traveled with the Aéropostale's planes, Moitessier on his sailboats. I am currently traveling on a ketch named Esmeralda.
The approach is the same every time: open up to the vast world, remain humble, learn about life and seek to be amazed
The route of an extraordinary journey
We set off for a year together in 2015 and 2016 on several roads around the world by bicycle, taking a break from our university studies. The trip was broken down into three parts. After leaving France in early October, we arrived for Christmas in Istanbul. It was after having crossed Italy, the Balkan countries, Albania and arriving via the mountains of Montenegro, Greece and then Turkey.
We then took a flight to Delhi, and we stayed in India for almost four months. We met some Indians with whom we stayed for two weeks. We decided to leave the bikes to discover this country-continent by other means than just with the strength of our legs. The distances to be covered are huge. And India is also an experience to be lived through public transports, and more especially buses and trains.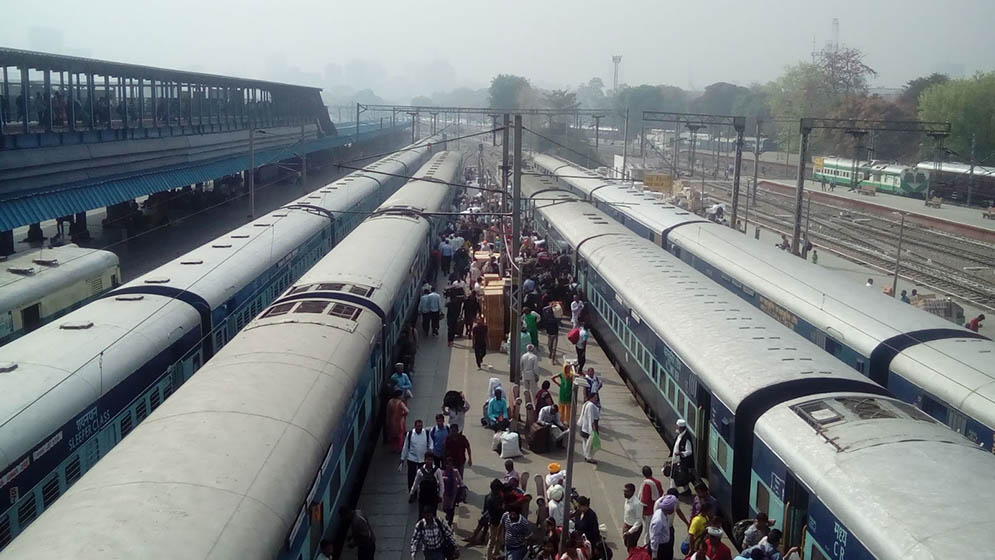 Then we joined Beijing by plane. From the Chinese capital, we had to go upward to Irkutsk, on the shore of Lake Baikal in Russia. Then we stepped back to Europe with the Trans-Siberian.
After ascending the highlands of Central Asia, we set off to discover a mountain range in the middle of Mongolia. The person I was traveling with was injured in a fall 1000 km from Ulan Bator. We were repatriated, the trip was shortened. Too bad, we had just get our Russian visas. But it all ended well, and we were really happy with everything we had been facing!
The call of the slave soul
The last stop of our trip was Irkutsk located in Russia. I dreamt of the great outdoors. Russia attracted me. The slave soul. The sound of the language. Wild nature. And then the idea of ​​crossing Siberia by train really attracted me. I needed a few days to feel the immensity of the geography. We could not reach Mongolia without taking the plane. Cycling through Iran and the former Soviet republics in the dead of winter was not an option. We preferred to split our trip into three parts, spending the winter in India. Many borders can hardly be crossed. From India, it is quite complicated to reach Mongolia only through land borders. It is for this reason that we took the plane to arrive in April in the Chinese capital, when the temperatures of the highlands of Asia were milder.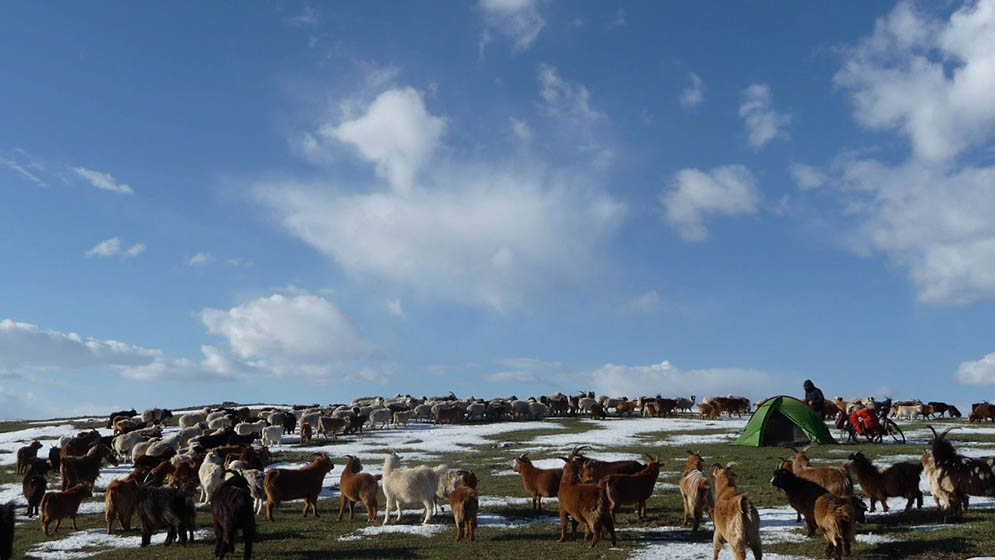 Travel light, travel organized!
This trip was funded with our savings. We had to equip ourselves, to pay for international insurance, visas and plane tickets. The daily costs were low and mainly related to our food. We bivouacked and slept in the gardens of the people we met on the road. We used the Warmshower and Couchsurfing networks a lot to sleep in the city.
When it comes to the choice of the bikes, many cyclists leave with great gear, but we did not have enough money to equip ourselves very well. So we had chosen basic, simple and robust mountain bikes that were inexpensive. Once revised, they were little trouble for us. No punctures despite the thousands of km!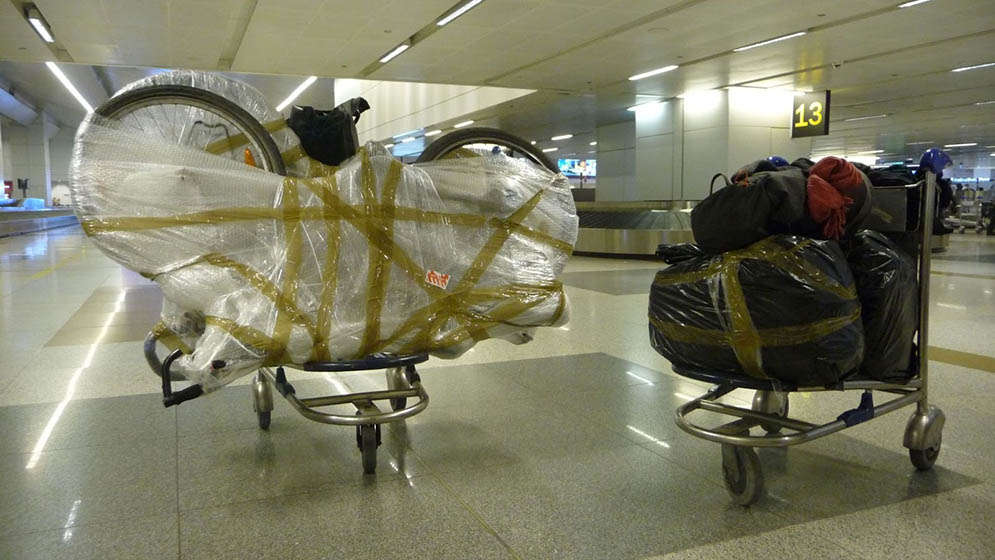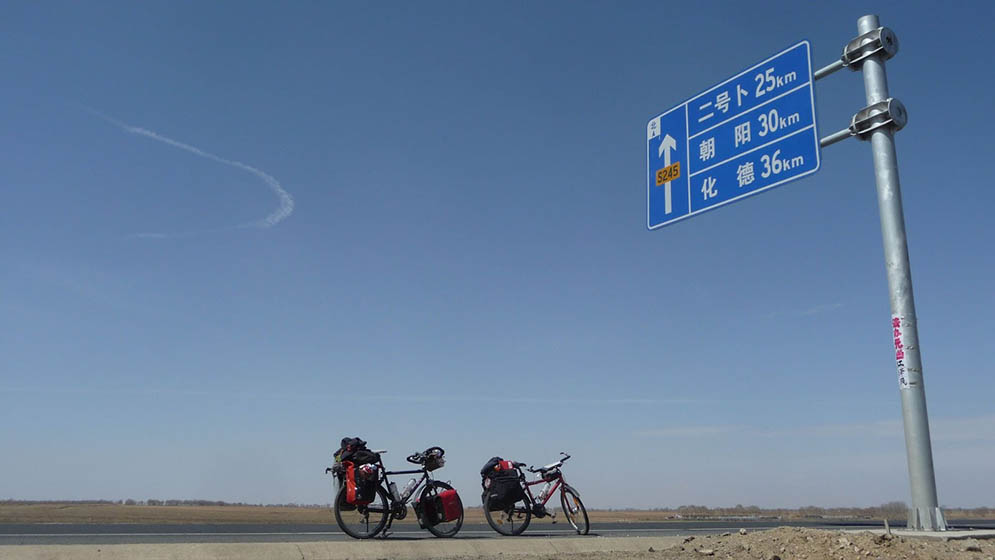 We had a hub dynamo, which allowed us to charge our electronic devices. The smartphone's geographic maps and geolocation were particularly appreciated. It is a great tool for getting around megalopolises of millions of people like Istanbul, Delhi or Beijing. We could thus avoid the too dangerous roads with dense and fast traffic.
We also had all the equipment to be as independent as possible, tent, sleeping bag, stove, etc. Our waterproof equipment was very welcome. Prefer the diesel stove over the gas one, as we have encountered significant difficulties in restocking ourselves in some countries.
The nomadic and authentic spirit of the cyclo-traveler
The spirit to adopt while traveling on a bicycle is full of humility. To travel, it seems essential to me to have dreams to cherish, destinations that attract us, to have the imagination that never tires of being flattered and to be constantly curious. Some are sedentary, others are born to follow nomadic stars.
Traveling is also a way of accepting to make yourself vulnerable. With the sometimes harsh weather conditions, a new language and culture, different landmarks, new unknown people, little comfort. And it's when you're vulnerable that you learn a lot, especially about yourself. The unpredictable is what terrifies us the most, but it's what also makes everything more intense.
Travelers filled with certainties seem to me disconnected from the journey. To discover a country, you have to try to understand it. By its history. His culture. His books. His religion. While discussing. When traveling, we discover that our ideas are not universal. And that we have a lot to learn.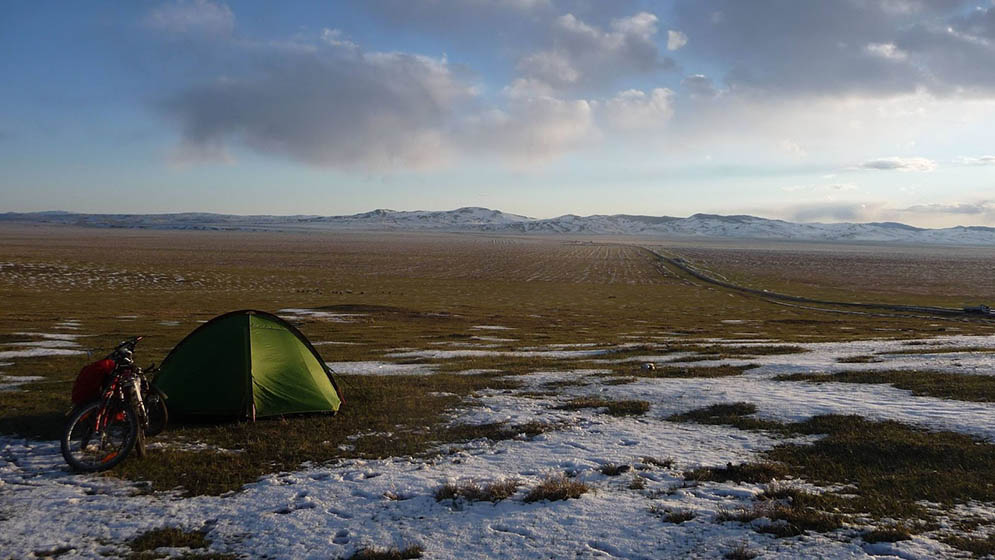 A shared inspiration
To my mind, this type of trip works even for those who are not that athletic. The body adapts. So, I would say to people who would like to travel in the same way, I would recommend them to read books, this is what greatly enriched my travels. And remain open to different ways of traveling, because others are also very cool and bring different things to you.