Some time ago, the Alpine ibex (Capra ibex) was restricted to the Gran Paradiso National Park in the Aosta Valley, Italy; firstly, in northern Italy, secondly in the Valley of Maurienne in the French Alps. Today it has been reintroduced in most of the European Alps. Reintroductions began early in the last century. Alpine ibex is now found in most or all of the Italian and French Alpine mountain ranges, in southern Germany, in Switzerland, Austria, Slovenia and Bulgaria.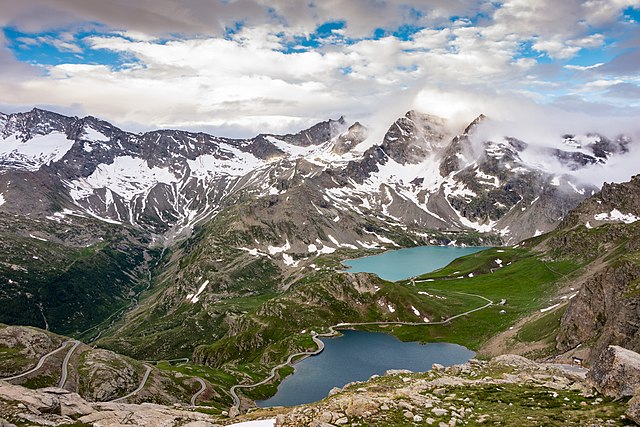 This emblematic animal deserves its place in these great natural parks. It is achance to be able to observe one of them in a park like the Gran Paradiso National Park, although Gran Paradiso Peak is the main attraction of this park. The scenery is fabulous and oscillates between arid mountains and valleys dotted with flowers, glaciers and streams.
Hiking in this park is rather easy and accessible to the greatest number. Thesportier ones can climb up towards the magnificent views and possiblyobserve the ibex when passing over the mountain cliffs. The ibex is the totemanimal of the Gran Paradiso Park but other mammals like chamois, marmot,hare, fox, eagle, buzzard, sparrow hawk, reptiles…can be observed alonghikes. It is a magical place where reconnection with the wild nature is achievable.
Ancient cultural heritage is also to be discovered: rock engravings, frescoes,Roman bridges, churches, castles from Middle Age,… You will travel throughtime as well. Agricultural practices also provide an opportunity to encounterlocal folks' customs and popular traditions. All you have to do is to go there!