In Finland, Mixing Sauna with Business
Mixing Sauna with Business
Sauna is one of the many gifts of Finland to the world. It's not only a way to relax, but it's also a way of life. Usually, the Finns go to the sauna at least once a week. You may go on your own, with friends or family but did you know that you can actually have a business meeting in a sauna?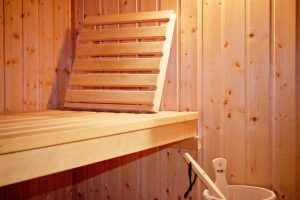 Companies will routinely book an annual "sauna party" as some sort of team-building event but smaller meetings can also happen. Even the parliament and the army have their own facilities.
Sauna, Finnish-style means that you will have to be naked which can seem at first very uncomfortable, especially with people you don't know. In fact, it has a much deeper meaning: once everybody is stripped of their clothes, everybody is equal and conversation can be frank and honest. You may not talk about the fine lines of a contract, but this is where you will build trust between business partners, between boss and colleagues or just between colleagues.