Kerala, an earthly paradise in India
With its ancestral tradition of Yoga and preserved environment, Kerala isconsidered a small paradise on Earth. Breathtaking panoramic views, green landscapes of extraordinary beauty, beautiful beaches, culinaryexperiences…: this place has a lot to offer and deserves to be preserved fromover-tourism. We have selected 5 activities that we believe are must-haveamazing experiences to share
#1 Sojourn in a tree house at the Wayanad Shrine.
With more than 20,000 hectares of forest, Wayanad is home to large groups ofwild elephants and it is highly likely to come across some of them. Wayanadalso hosts numerous tribes that make a living almost exclusively from the forest. This sanctuary is part of Bandipur National Park. The thick and dense biosphere is ideal for elephants, black panthers, tigers, peacocks, etc.It is possible to stay in tree houses, made of planks and bamboo, built withouta single nail! A tree house in Kerala is locally called "Erumadam".
#2 Visit spice plantations or gardens in Munnar, Thekkady or Wayanad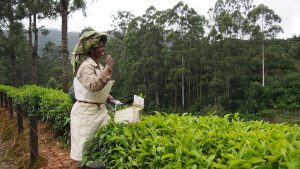 Authentic black pepper, cardamom, cinnamon, vanilla … experience thespices culinary sensations and explore the farms to enhance your naturewalks. For example, go to the Abraham's Spice Gardens in Thekkady, whichcosts only 200 rupees, and where. you can buy spices at a subsidized price inthe workshop. To enjoy the walk, call on a good guide with a sound knowledgeof the plants and their health effects. You will be able to get initiated toAyurvedic medicine and to fill up with fresh and fragrant spices beforeleaving
#3 Fort Kochi, a multi-cultural architecture
Fort Kochi is an extraordinary place to visit. With the influence of Arabs,British, Dutch, Chinese and Portuguese, Fort Kochi is a compendium of architectural styles to be admired. You can explore the area by foot or bike, and discover the surrounding area, including beautiful beaches. Around Fort Kochi other places worth a stop including the Indo-Portuguese museum andthe Santa Cruz Basilica.
#4 Birdwatching at Kumarakom Bird Sanctuary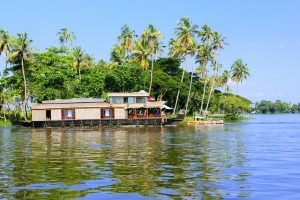 Kumarakom Sanctuary is a landmark for rare species of migratory bird suchas egret, heron, waterfowl, Siberian crane, … Approximately 3 hours fromKochi, it is easily accessible by bus or taxi. The best time to visit thesanctuary is between November and February. Indeed birds from variousregions are on return to the northern hemisphere as their migration season isover, and they take a rest in this swampy sanctuary. Ideally, you should take ahouseboat on Lake Vembanad to enjoy the boardwalk.
#5 Admire the beautiful sunset on Kovalam beach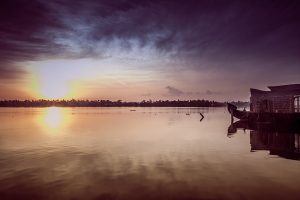 One of the most beautiful beaches in Kerala is Kovalam beach. About 16 kmfrom Thiruvananthapuram, the star attractions are the lighthouse beach,Hawah beach and the much quieter Samudra beach. The historic lighthousecan be visited every day from 3pm to 5pm, it is one of the favorite places forall photographers.