The Maharajas' Express, a train journey between the Taj Mahal and Jodhpur
Step back in time aboard the Maharajas' Express1, with its ancient scenery, contemplate India's most beautiful landscapes and experience an unforgettable adventure.
The Maharajas' Express is renowned for its unparalleled comfort and hospitality. The service is exceptional and turns your travel into a royal journey!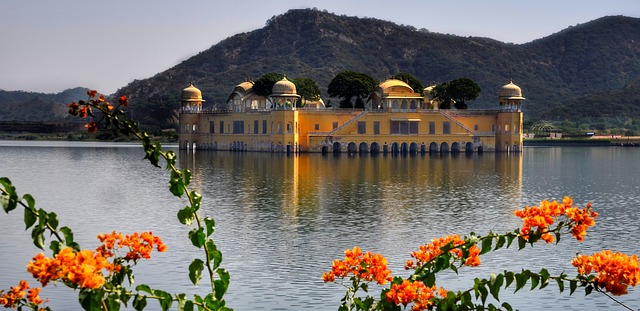 It will allow you to discover several destinations in a short time between Delhiand Mumbai, including seeing tigers from the "Tiger Safari" reserve. Thanks toits state-of-the-art facilities and to its comfort, it has been awarded the title of"Best Luxury Train in the World" at the World Travel Awards since 2012.
The Maharajas' Express or the pinnacle of luxury
travel in India
A luxury, tailor-made and responsible trip!
A luxury trip through a treasure-filled India with its magnificent palaces ofRajasthan palaces. One of the most beautiful wonders of the world is alsolocated in India, the Taj Mahal. Finally, it is an opportunity to discover acultural and cultic diversity unique in the world.Traveling with the Maharaja Express is also a tailor-made trip. It is composedof four circuits criss crossing the vast territory that is India and addressing the very rich cultural heritage.
Train is a modern and vintage way to travel responsibly. Indeed, a plane trip is 1500 times more polluting than a train trip. To explore India in the safest andmost convenient way, while reducing your ecological footprint, choose the train