For some time now, Menorca has been gaining recognition for its ecological and sustainable work in the field of tourism. The island has refused to become a seaside resort for several decades. It even fights daily to extend the extent of its protected parks and nature reserves.
Although it is very close to the world-famous resorts of Ibiza and Mallorca, Menorca sets an example. Controlling the influx of tourists, it wishes to limit the negative impact of tourism on the environment.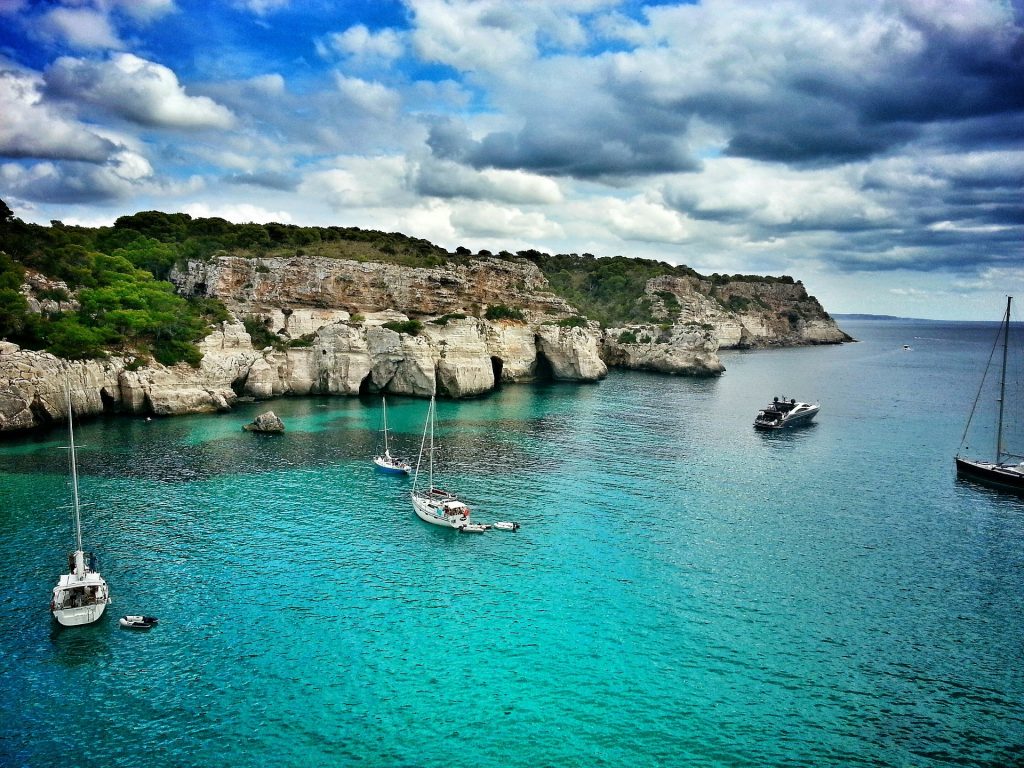 (Menorca coastline, Minorca, Spain, ©pixabay)
Menorca's relationship with slow-tourism
Menorca is part of a group of islands known as the Balearics. They are located on the east coast of Spain. Within this archipelago are the famous islands of Mallorca and Ibiza.
Different perspectives of tourism in Menorca
Menorca has nothing to envy these two sisters. Ibiza and Mallorca are victims of their success. Every year, they are confronted with more and more mass tourism.
The consequences are dramatic for the local populations and for the ecological heritage. The beaches of Ibiza are victims of the island's rhythm and biodiversity is weakening.
Almost everything seems to oppose these two islands to Menorca. Majorca and Ibiza decided in the 1990s to turn to mass tourism. They have gradually abandoned fishing and livestock activities, which are traditional Balearic activities.
However, Menorca has taken the opposite view of its neighbours. In 1993, it was listed as a UNESCO World Heritage Site. It then became the Balearic Biosphere Reserve, encompassing more than half the island.
(Menorca Biosphere Reserve, Menorca, Spain, ©pixabay)
Finally, Ibiza and Mallorca live at the frantic pace of tourists and tourist activities of all kinds. In Menorca, a calmer pace is favoured, where you can go hiking or go for a walk in the water.
Sustainable initiatives in Menorca
In order to promote this more controlled tourism, Menorca has been able to protect its unique heritage. The island is aware of its environmental assets. It therefore supervises and steers the island's tourism development in a sustainable manner. For example, in 1999, it registered a maritime area in the north of the island as a nature reserve.
For this reason, Menorca protects its parks and natural coves. Cars are out of the question! Trails are laid out, and the island's tour is accessible on foot, sometimes by bike, and even on horseback.
Indeed, they have fought to restore a road, crossing the island, La Cami de Cavalls This road is centuries old. For a long time it was used by soldiers to keep watch over the whole island. Today, it allows visitors to discover the island and its wonderful heritage, taking them through landscapes, the coastlines of Es-Grau, Punta Nati or the town of Ciutadella.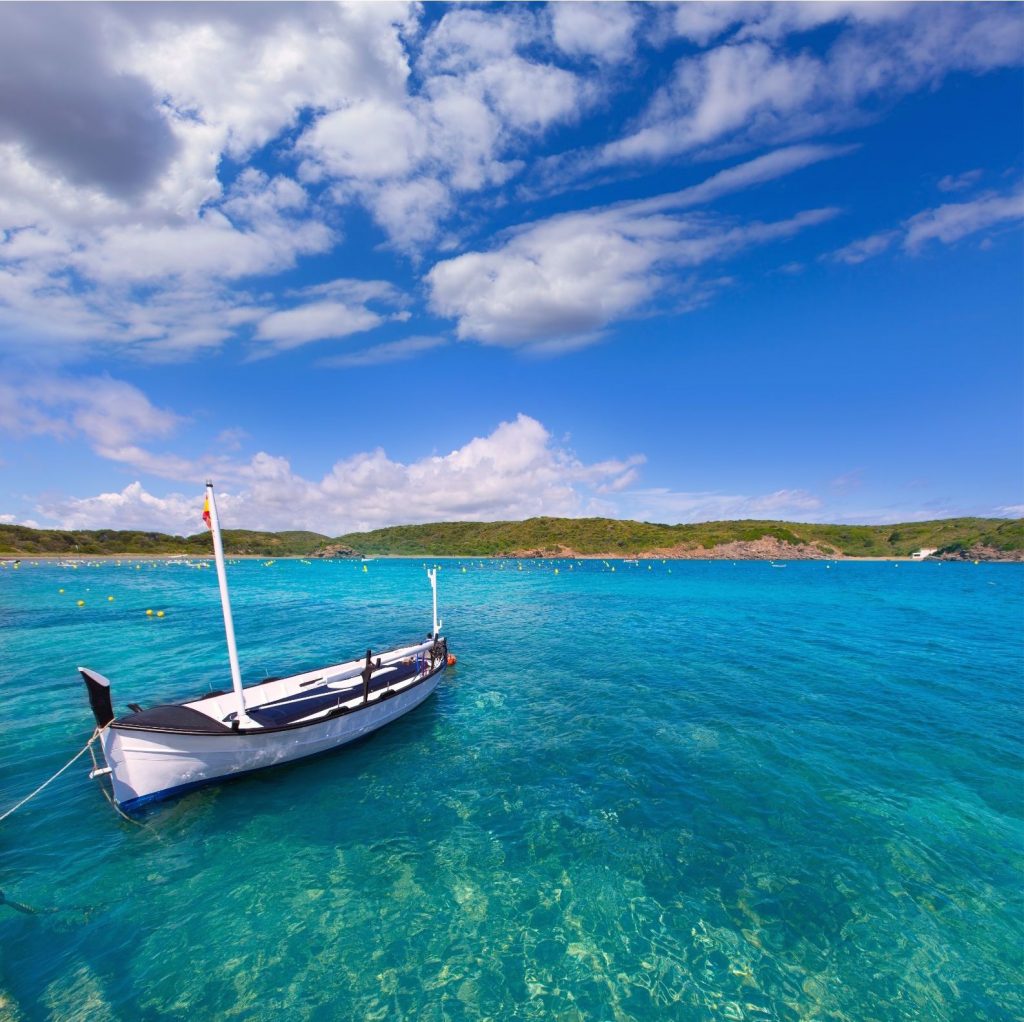 (Mào – Es Grau Cove, Menorca, Spain, ©canva)
Some ideas for sustainable tourism activities in Menorca
Menorca has a unique ecological heritage in the Balearic Islands. The island has managed to avoid a massive influx of tourists. Despite this, its popularity and the number of visitors to the island are growing. When travelling, there are a few simple things you can do to minimise your impact on the environment.
Discover Menorca's ecological heritage, the driving force behind Menorcan tourism
Although there are a few vans on the island, we recommend that you visit Menorca on foot. This way, you will considerably reduce your footprint and enjoy these unique places all the more.
The Cami de Cavalls will take you everywhere, on foot, by bike or on horseback. It allows you to walk around Menorca in 7 days.
Pass through the Mào – Es Grau cove. It marks the start of the Biosphere Reserve. Behind it lies the S'Albufera des Grau Natural Park, the core area of the biosphere reserve. This park is home to a remarkable and mostly endemic fauna and flora. In addition, it is a haven for many species of birds.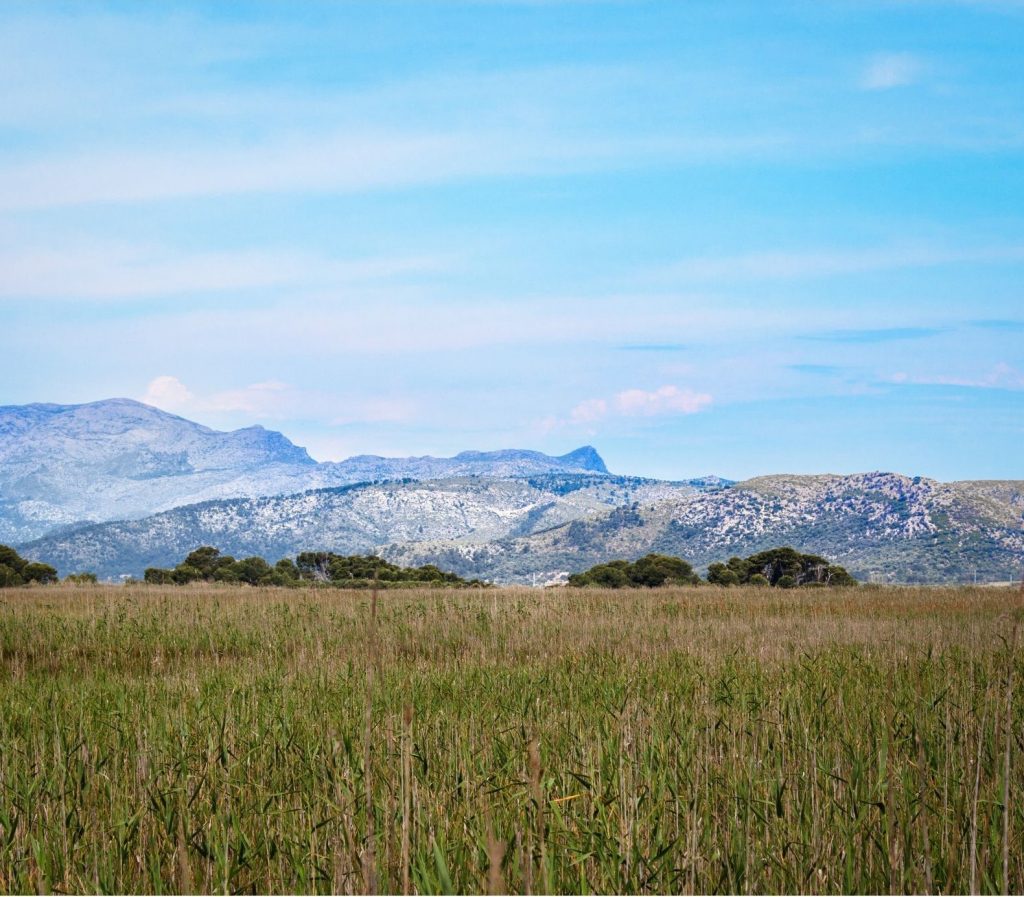 (S'albufera des Grau Natural Park, Menorca, ©pixabay)
If you prefer the sea, jacks and beaches, go to the Marine Reserve of Northern Menorca. This reserve was created in 1999. You can visit it by kayak!
The kayak excursion allows you to drastically limit your impact on the protected aquatic environment.
Finally, take advantage of the many water sports and activities available in the Menorcan coves. Go to Cala Blanca, Cala Turqueta or Macarella. You can dive there. The transparent, turquoise waters of the Mediterranean offer a magnificent spectacle.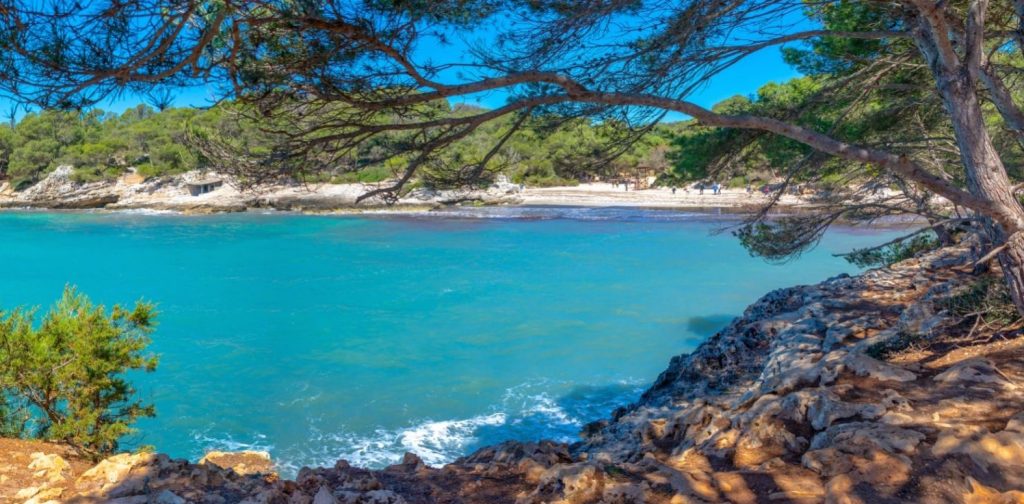 (Cala turqueta, Menorca, Spain ©pixabay)
Visit the scattered towns and villages of Menorca
Travel through the fields and plains of Menorca. You will pass through traditional and atypical towns and villages. Discover the old capital, Ciutadella. Its architecture and general atmosphere will carry you away. We also recommend a stop in Fornells or on the seafront in Binibeca Vell.
For almost 30 years, Menorca has been seeking a balance between economic development and preservation of its natural heritage. As a result, many villages are an integral part of Menorca's heritage.
Discover for example the lighthouse of Punta Nati. Located on the northwest coast, it was built in the last century to avoid many maritime disasters.
(Punta Nati lighthouse, Minorca, ©pixabay)
This building is isolated, alone in the face of the winds that shape Menorca's northern shoreline. On the path that leads to the lighthouse, you will come across several buildings typical of the Menorcan rural landscape.
Finally, all these small villages and isolated lighthouses are accessible, rather easily, by hiking.
This is why we encourage you to take this route during your stay in Menorca. It will take you where you want to go and much further.
Discovering the Minorcan cultural heritage
Finally, the island of Menorca has witnessed many civilizations. As surprising as it may seem, one of the island's nicknames is: the Ireland of the Mediterranean. No, you are not dreaming!
Indeed, the megalithic culture has left many monuments on the island. It is therefore completely normal to find constructions similar to menhirs in Menorca. These monuments are made up of large stones that have emerged from the ground and are called Talayots.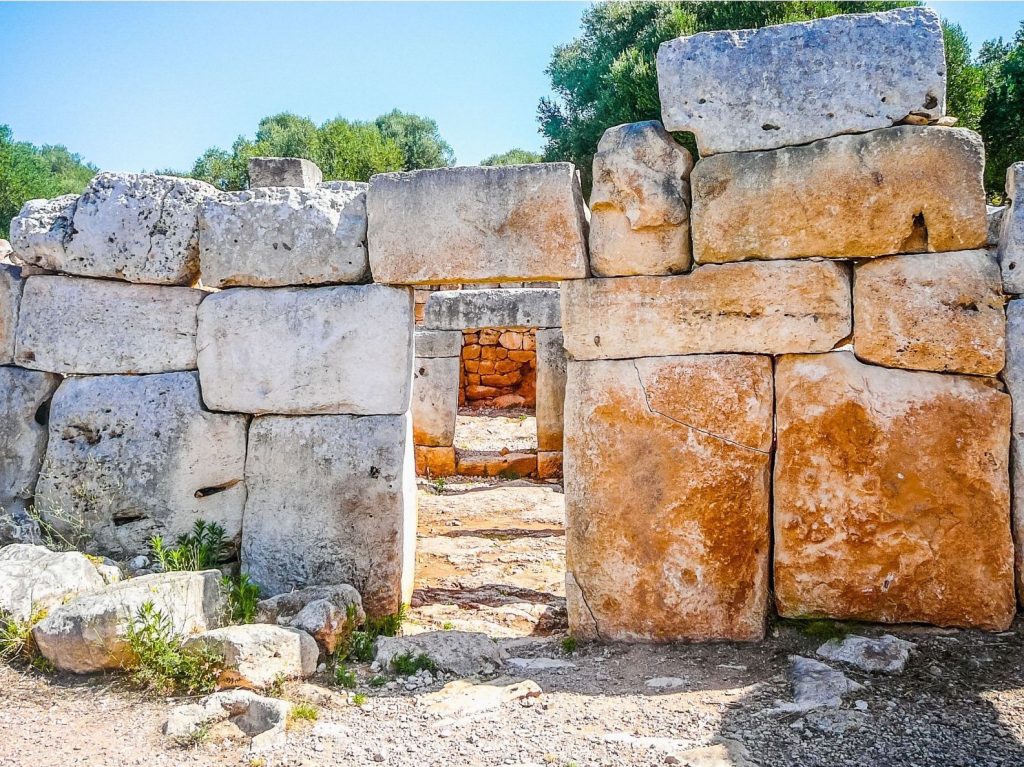 (Talayots, Minorca, ©pixabay)
There are also many traces of Roman civilisation. The Cami de Cavalls is said to be a Roman road, renovated over the centuries. Otherwise, this road was renovated for its practicality in the 19th century. So you are travelling the road at least a hundred years.
Finally, you should also visit the Necrópolis of Cala Morell. An extraordinary necropolis of 14 artificial caves. The necropolises of Cala Morel are located about 10 kilometres from Ciutadella.
Menorca wishes to clearly distinguish itself from the other Balearic islands. The island has found a balance between economic development and the preservation of Menorcan heritage. This preservation obviously includes the island's natural heritage: the parks and protected areas. These are made up of unique species and are today a haven for fauna and flora.
Secondly, Menorca wishes to preserve its extensive cultural heritage. Although it incorporates a good number of human activities, it still wishes to avoid overpopulation of the area. Furthermore, all activities are geared towards and committed to sustainable development.