The Beat generation owes a lot to Jack Kerouac and to his art of living: a "celestial tramp" as he described himself. His books reveal a complex America, to which he felt attached but somehow stranger. On the road of Kerouac who laid the foundations for a "backpacker" and contemplative travel mode. His books arevery personal chronicle, describing America in the 50's and 60's, taking us tohis mythical America with fantastic plains flying byon acid and nervous jazzsolos. His original workcan be read as a gateway between two worlds, one inbecoming and the other not quite gone.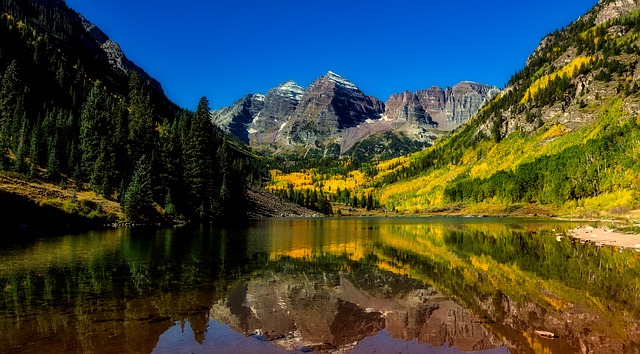 His favorite means of transport? Hitchhiking and freight trains. This enabledhim to turn the solitary wanderer cliché into an icon for a whole generationafter him. Like anytraveler, his aim is nothing less than to encourage chanceencounters and new experiences.
To understand his journey, we have to go through the central states. TheColorado plains stretch as far as the eye can see and open the horizon to theGreat American West. A wild and typical setting that Jack Kerouac describes inhis novel "On the Road", a cult novel in praise of travel, nature and freedom.
Staunton State Park, on the road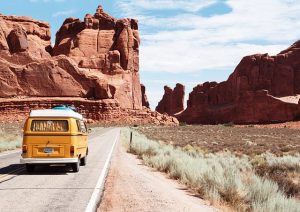 Located in the Rocky Mountains, only 65 km from the city of Denver, at analtitude of between 2,500 and 3,000 meters, Staunton State Park is arelatively new national park, which opened to the public in 2013. Its proximityto the capital together with the magnificent rocky areas it offers makes it apopular destination for both hikers and climbers.
Rocky Mountain Park
Colorado's Great Alpine Lake is located in Rocky Mountain National Park. Vast grass lands, deep valleys, countless streams and waterfalls, towering peak sand wildlife great viewing opportunities make this hike one of the most comprehensive one in Rocky Mountain National Park.
Glenwood Canyon
Glenwood Canyon is a unique place in the world. The walls of the Canyon can reach up to 1300 meters, making it an impressive work of nature. There areseveral places to stop for breathtaking views or to go down to the river. Onfoot or on a road trip, this is definitely one of the most beautiful roads in theUnited States.
And of course, to be read during your Road Trip, "On the road" by Jack Kerouac!