Wine tourism is very popular in France. If there is one region that symbolises wine culture, it is Bordeaux! Adored by foreign tourists, Bordeaux and its wines had to adapt to the current situation. From production to tasting, wines have been trying to re-invent itself for a few years now. Visiting Bordeaux wineries the sustainable way? But not only! Through our interview, Cyrielle Nau from Millésime Privé, an incoming agency, will tell us about their vision of wine tourism. Not just a trip to the cellar!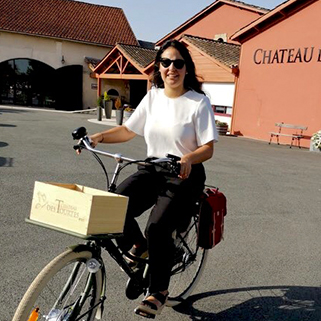 A family story
Millésime Privé was co-founded by Cyrielle's father, Frédéric. He studied oenology but his life path took him somewhere else and he became an entrepreneur. Later in life, he decided to return to his first passion and marry his love of wine with tourism. Millésime Privé was born. Cyrielle, who was an expatriate for 10 years and lived in different corners of the world, joined the business a year and a half ago.
We chose the name "Millésime Privé" because "Millésime", as each wine vintage is unique, are our trips and "private" because we work a lot with small groups. We design tailor-made experiences for groups from 2 to 25 people. It could be for individuals but also for the meeting and incentive markets and team-building events.
Our region is known for its product with Bordeaux wines and cognac but not necessarily as a tourist destination. People have half an image of what our regions have to offer.
A multitude of activities to promote the local area
Millésime Privé's endgame is to guarantee to their guests a qualitative stay and chances to meet the region's actors in their diversities. The agency is 3 years old, it is still young. But it never stops innovating. With the Covid 19 crisis and the loss of foreign tourists, the agency has succeeded succeeded in helping people discover and rediscover the New Aquitaine region even to the inhabitants of Bordeaux. Millésime Privé sees its experiences as a recipe. The region is full of superb ingredients. They try to make a recipe that will please their clients.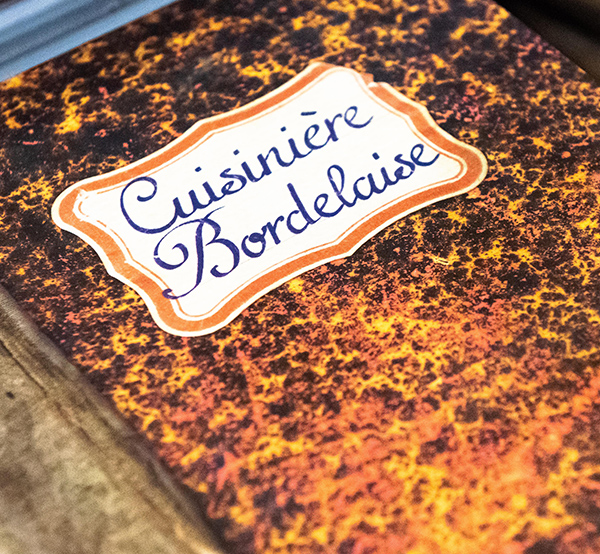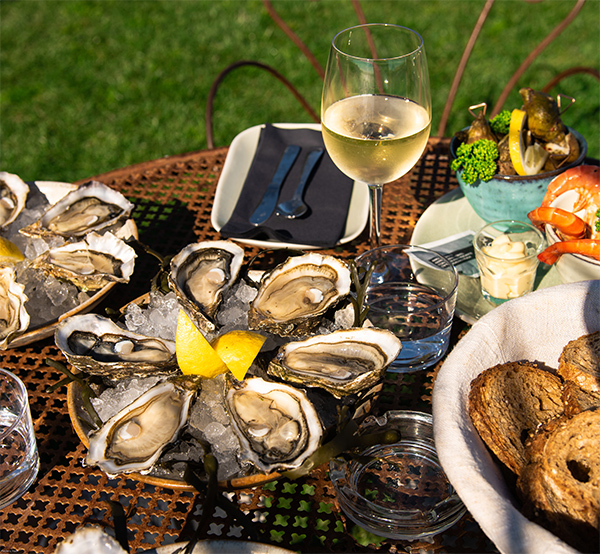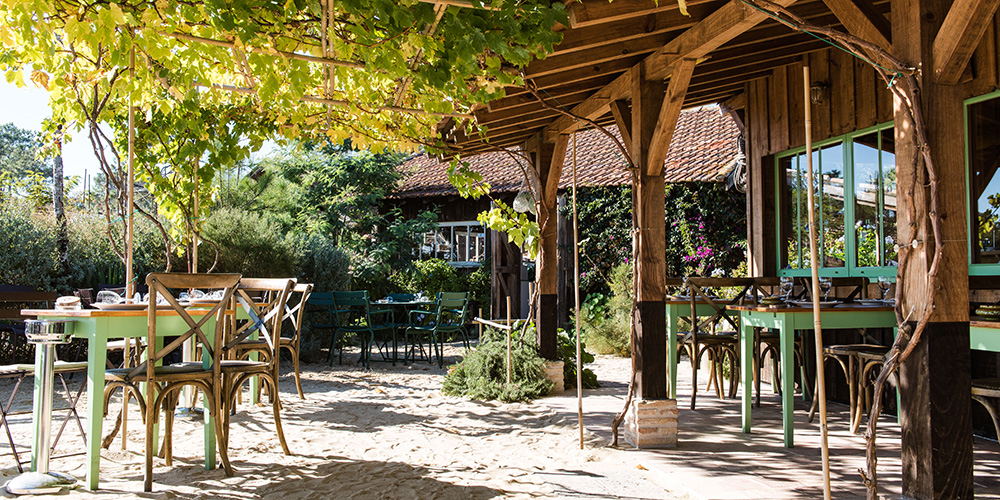 People want to disconnect, are looking for the unexpected. We discuss a lot with our customers to know what they like, what they want and we bring proposals with beautiful spots that we've selected, a range of activities… Aside from the wineries tour, we focus on meeting the winemakers, talk with them… We also plan workshops and suggest alternative activities such as riding an e-bike through the vineyards. It's more than just a wine sampling. We have a whole range of partners which allows us to offer a nice panel of activities.
In addition to touring the vineyards, Millésime Privé goes to meet the winemakers. Together, they discuss the best that their terroir has to offer. They also offer alternative workshops and activities. For example, you can ride an electric bike through the vineyards. It's much more than just wine tasting. With their network of partners, the agency offers a superb range of activities.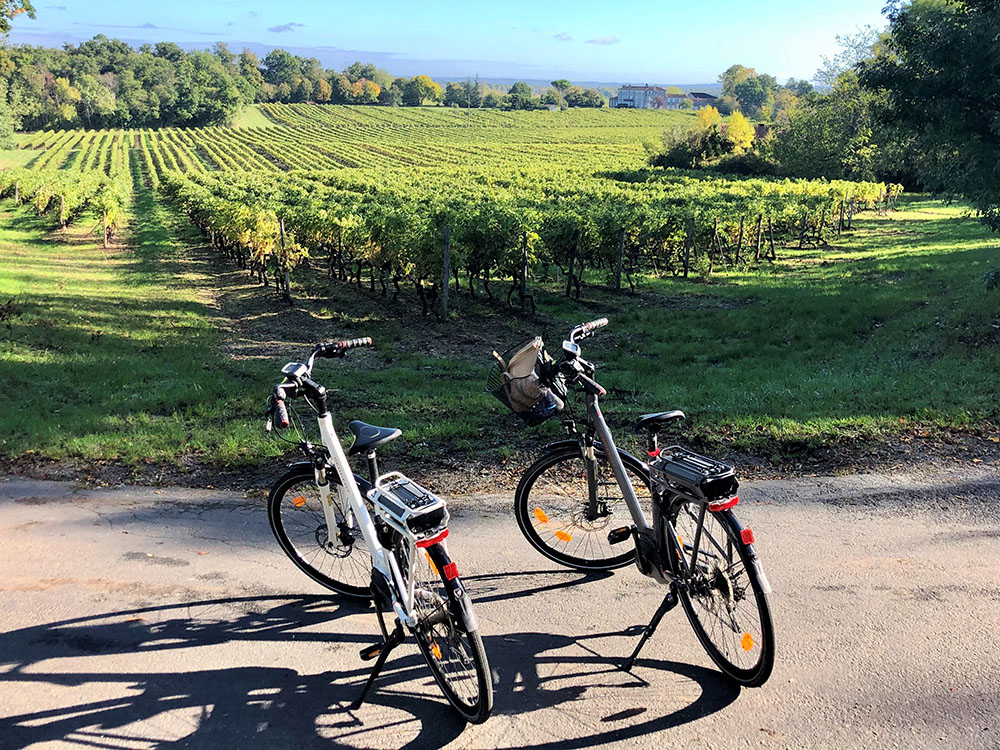 "At first, we focused on Bordeaux and the Bordeaux vineyards but gradually, we've expanded to the regions of Cognac, the Bassin d'Arcachon, the Landes coast, Périgord, Dordogne, the interior of the Basque country… and we partners with other incoming agencies, even from other regions, that share the same values we hold to offer a more global experience."
Millésime Privé and Sustainable Tourism
The agency considers the term "sustainable" in a broad sense. For Cyrielle, it means taking care of the environment and reducing your carbon footprint. For instance, they work with a chauffeur-driven car company that owns electrical cars. They also want to promote gentle mobility thanks to "Bulle Verte", in association with Greenspot. This company is specialized in the development of electric charging stations in commercial spaces. By installing charging stations in rural and peri-urban areas, the goal is to make them more accessible to electrical vehicles and offer alternative ways to discover the local heritage, with electric bikes for example..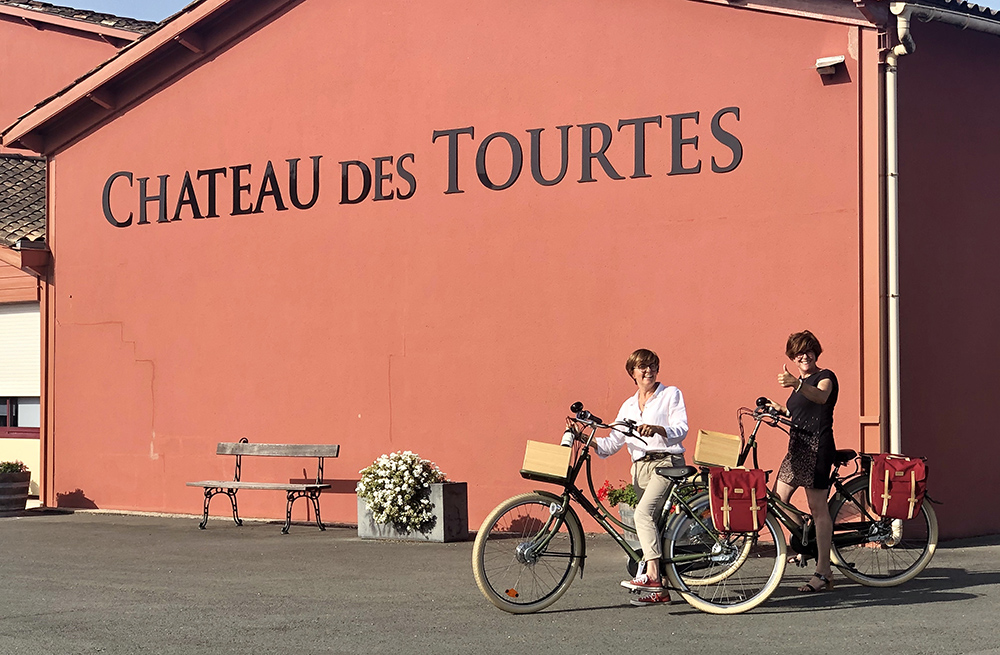 Respecting nature also means respecting its seasonality. Millésime Privé harmonises its activities according to the seasons. Usually, Bordeaux and the Bassin d'Arcachon are in full season in July and August. They like to work in all four seasons, even in winter. For the winter season they often suggest gastronomic activities. Because in this season there are beautiful products like truffle mushroom and cognac brandy. These are really interesting to discover in winter. Millésime Privé wishes to highlight to highlight the whole territory and do not necessarily go where everyone else is going. Of course, they have beautiful UNESCO heritage sites such as Saint-Emilion. But the agency also works with the Blaye and Sauternes vineyards. Not all the agencies are doing it. They try to go off the beaten path.
Promoting the terroir and its actors
Cyrielle points out that "We want to value our activities at their true worth. It is not about ostentatious luxury but people have to know that when you spend time with a winemaker, he or she needs to be compensated for it. It is necessary to pay people for their worth so that tourism is also sustainable in terms of social impact. Sometimes, people tour a vineyard and take 2-3 hours out of a winemaker's time, without the guarantee that wine will be bought at the end. That's not necessarily what we believe in. We think there is a fair price to be paid so we can maintain the experience and the quality of the experience for our customers and the winemakers. They need to be valued at their true worth."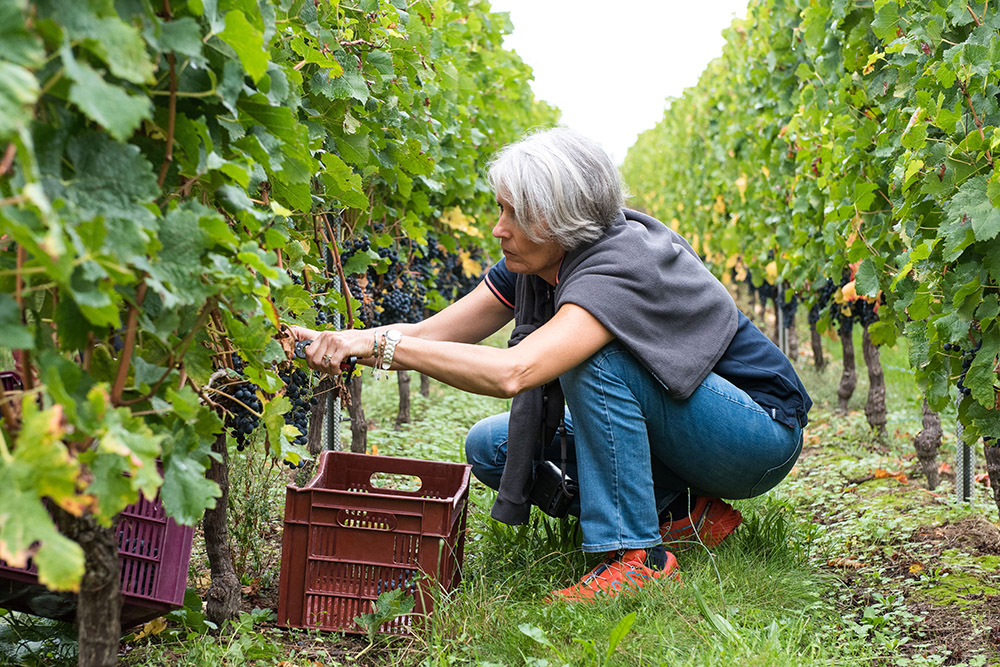 Agritourism and wine tourism have an important role for producers to promote their products. It gives them the opportunity to explain how these products are made, and the care and work that is required to obtain the final product. For the consumer, it can sometimes help understand the high value of a product, such as Sauternes, as the harvesting is done grape by grape!
Selecting the Winemakers
Since winemaking has an impact on the environment, we were wondering how Millésime Privé was selecting the wineries they were working with. Cyrielle explains that that may not all be necessarily organic. They try to show the diversity of winemaking. There are many certifications nowadays. There are organic wineries, biodynamic wineries, wineries with a high environmental value… Many of them have taken steps but are not yet certified. The idea for Millésime Privé is to exchange opinions. They work a lot with independent winemakers who are committed to quality and who are aware of taking care of their heritage. Some are certified, some are not but there's a large majority of them who are in the process of getting certified. It's a subject that winemakers like to talk about during a tour. They like to explain.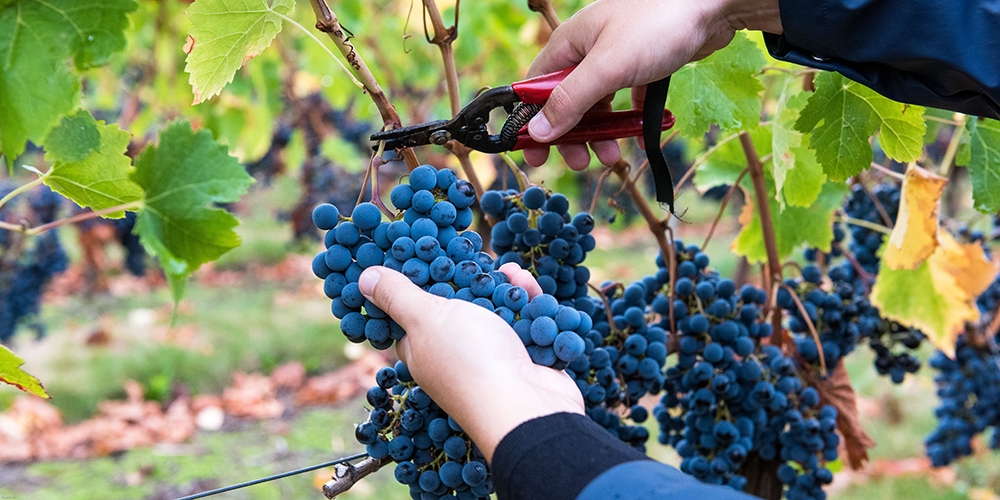 The Future of Wine Tourism
Wine tourism has become quite popular but is it just a fad? Cyrielle does not think so. Millésime Privé is considered as a wine tourism agency because it's our region's flagship product and it's difficult to avoid if you want to discover the local culture. Wine tourism is evolving. Wineries are usually in rural or peri-urban areas and it fits well with the need of people to get closer to nature. So, the future looks bright for us.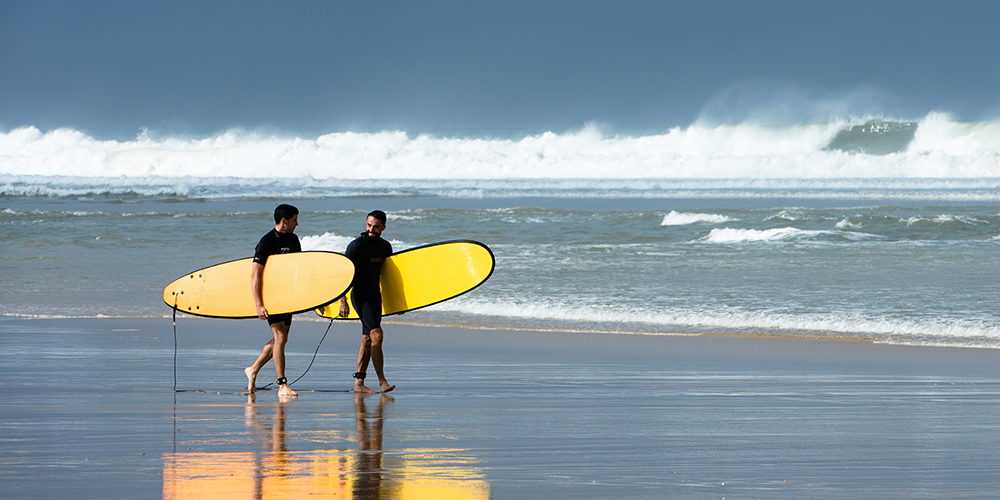 Wine remains the agency signature product but they will combine it with something else. For instance, they have a "Wine and surf" combo or a "Wellness in the heart of the vineyards" experience because wine tourism is more than wine-tasting. It's also discovering landscapes and villages. It's also something that Millésime Privé does when they work with their partners. They try to nudge people into spending more time in nature, in the forests and the vineyards rather than in a wine cellar.
Cyrielle thinks that foreign tourists, even those from far away, will stay longer. She adds that the locals don't know their own region very well. She gives as an example the number of people from Bordeaux who have never been to Cognac. This is astounding because Cognac is only two hours away. There's a future there with the trend to rediscover what is close to home. This will have an impact on wine and agri-tourism. People will want to discover these products and not only buy them in the cities. They will go and see how these products are made. The future looks pretty bright on that front.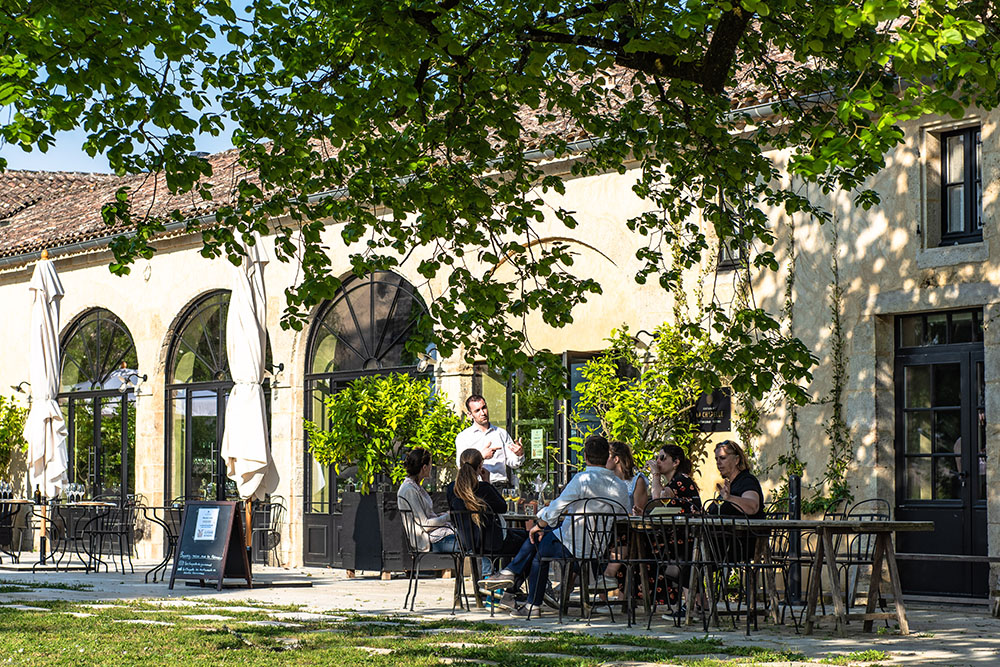 We are more and more interested in agritourism, which has a broader sense than wine tourism. We highlight local products. Our trips are rarely 100% about wine. Wine tourism is a part of a trip.