Surfrider Foundation Maroc
Surfrider is a Moroccan NGO for ocean and coastal protection
How do you get involved during your trip to Morocco?
Do you want to get involved during your holiday ? To take your time for the locals populations, to get involved in a collective action to make the tourism better? Before you left home, find out about the initiatives of associations present in the territory visited.
For instance, in Morocco, you can join the Surfrider team, which works to protect the oceans and the coast. They regularly organize beach cleaning days by volunteers.
By donating your time, you will participate in the preservation of the marine environment but also in research on the different sources of pollution, and how to stop them.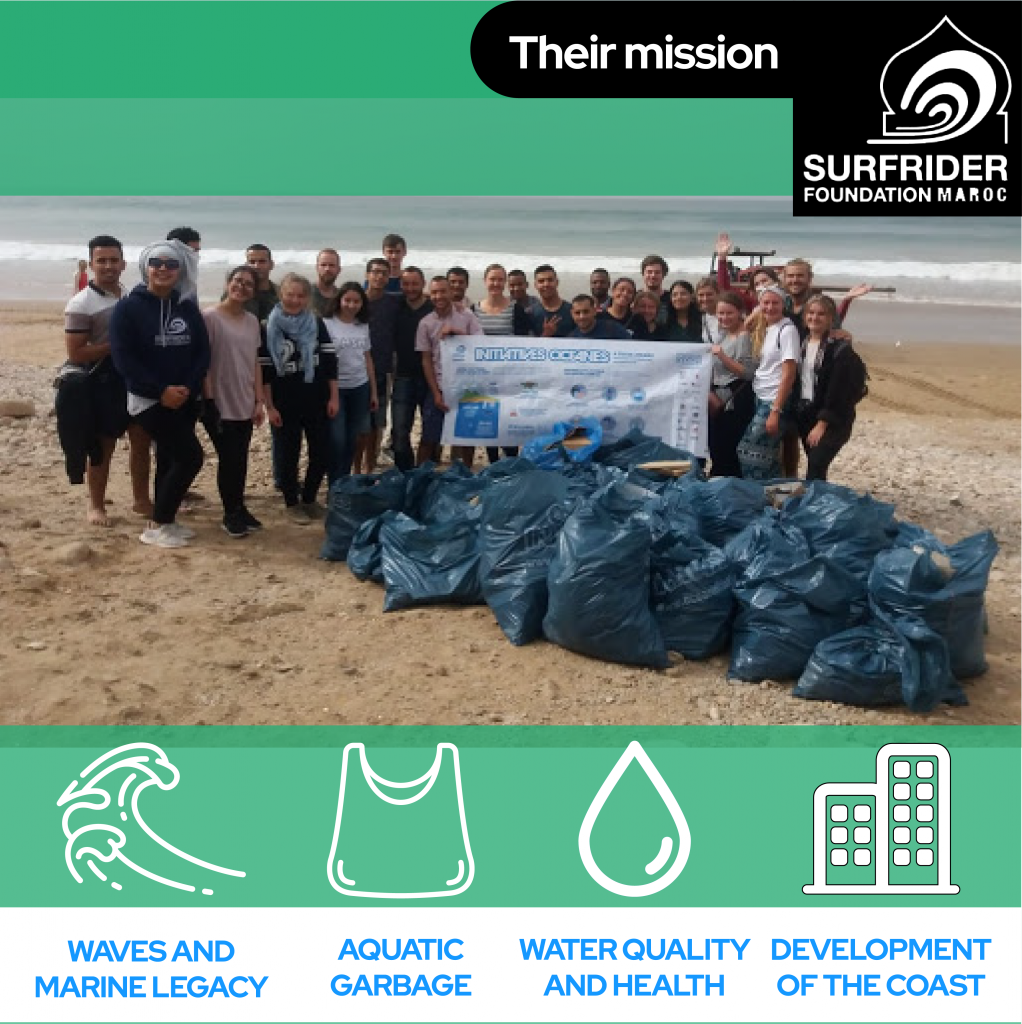 The Surfrider Foundation Maroc's vision :
Bring together an "Ocean" community of sea, ocean, beach and coastline enthusiasts around a common goal, make the coastlines clean and have healthy beaches.
Goals
To bring expertise around the environment
Connection with the different institutions
And of cours, have fun surfing for the boldest !