Discover Switzerland by train: The Glacier Express
The rail line called Glacier Express connects Zermatt to St. Moritz, covering adistance of 291 km. Considered the slowest express train in the world, it takesalmost 8 hours to serve all 15 stations along the way. The peak seasonextends from May to September.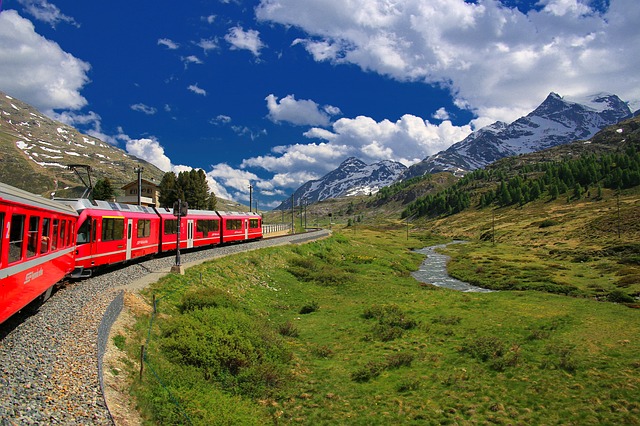 The Glacier Express is fully panoramic with special wide windows to offer thebest views whether in first or second class. As it crosses the regions of Albula,Rhine-Canyon and Oberalp, it is a unique opportunity to discover the mostbeautiful regions of the Swiss Alps.
The train will offer you all the more a total disconnection because you will findneither Wifi nor electric plugs! Another advantage, which is not the least, is totravel as a family with children under the age of 15. In fact, the trip is free forchildren when they travel with their parents or grandparents. All you need todo is buy the family card, which is on sale at all Swiss railway stations. Tip:When you travel with a Swiss Travel System Pass, the family card is free of charge.