Considered one of the most beautiful train journeys in the world, the TranzAlpine covers 223 kilometers between Christchurch and Greymouth, injust under 5 hours, crossing the majestic Canterbury Plains against the backdrop of the South Island's stunning mountains, the perfect way to have a responsible journey.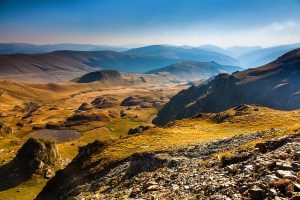 Traveling aboard the TranzAlpine is the
journey of a lifetime!
The train crosses the Alps, a long and difficult route for the construction of therailway at the time. The portion between Springfield and Arthur's Pass, is considered a masterpiece of railway engineering.
During this trip, enjoy traveling by train:
You will admire epic landscapes.
You will cross the banks of the Waimakariri River.
And above all, you will enjoy a stunning landscape made of the miles ofnative beech forests, and magnificent glaciers and mountains.
Crossing the New Zealand Alps is a luxury trip with regards to its price. If you can afford it, it is really worth it. The train is very well designed and comfortable with extremely wide views thanks to panoramic windows and even open-air carriages. All along, you will be able to take pictures of beautiful landscapes and still have a responsible journey. A trip both modern and vintage !
For a tailor-made trip, several professionals can guide you through the process.