On the Silk Road that connected Asia to Europe, Uzbekistan has kept thevestiges of a culturally very rich era. The historical heritage and the diversity of cultures, that passed through the ages, have left outstanding marks to bediscovered on your way. Our favorites are definitely the 3 hereunder magical places, as they have preserved the essence of a distant but Olso much stillalive past.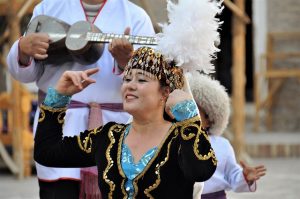 Romantic Bukhara
Bukhara is the most romantic city in Uzbekistan with its "Madrassas",mosques and old guest houses. Here you can explore the fortress known asthe Bukhara Arch and admire the Kalon minaret (47 meters high). Do not missthe Bukhara photo gallery, meet craftsmen in the small workshops aroundand enjoy the beautiful pictures taken by local photographers.
Beautiful and impetuous Samarkand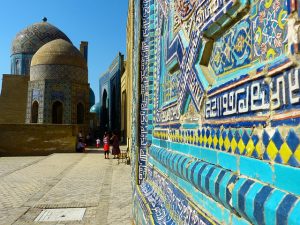 The colors and the architectural wonders carry us off to the middle of anorientalist painting: turquoise domes, floral drawings, calligraphic styles,geometric ceramics, etc. This gem of nearly 500,000 inhabitants haspreserved the centuries-old poetic genius. Discover the sumptuous Gour Emirmausoleum, the Bibi-Khanoum restored mosque as well as Rhegistan Square,possibly the most beautiful square in Central Asia.
Khiva, at the gateway to the Karakum Desert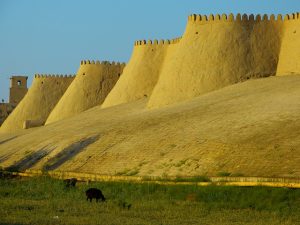 The city of Khiva is also worth the detour. Several historical monuments are tobe explored: the Kheivak well, the old Kunya Ark fortress, the Ak mosque orthe white mosque, the palace of Nouroullah Baï, the mausoleum of SaidAlaouiddine, the "Madrassas", educational areas that have been attended bymany poets and scientists.