When visiting Portugal, the first things that come to mind are its beaches, its cities of art and culture, its wines… but let us take you outside to discover how to enjoy the country's great outdoors. We have picked four different activities that can be practised with a sustainable tourism approach… and give you some addresses to consider for your next trip. 
---
Surfing on Portugal's Atlantic Coast
With over 500 kilometers of beaches on the Atlantic Ocean and year-round sunny weather, Portugal is Europe's land of surfing. From the giant waves of Praia do Nazare to the laid-back atmosphere of Ericeira, or the thrilling "Supertubos" (pipelines) of Peniche, even in Madeira or the Azores, whatever your level, you will find your perfect spot in Portugal! And for those who are not able to stand on a board, there's even a spot for bodyboarding in Praia Grande, Sintra. And after catching the waves, why not combine it with some yoga classes? It's a very popular combo in Portugal. Surf's up!
Surfing on Visit Portugal's Website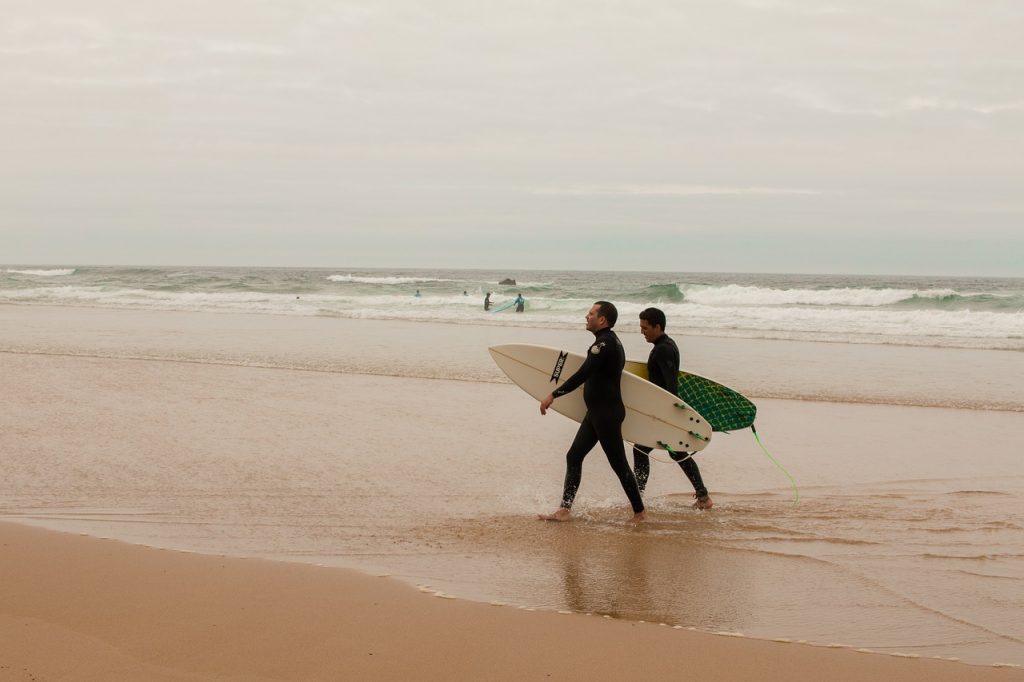 Hiking in the Azores, Portugal
The Azores are without a doubt the most remote part of Portugal, this mid-Atlantic archipelago is made of 9 islands born out of volcanic activities. Their features and peaks make them a hiker's paradise and the Azores count no less than 60 trails covering all levels of difficulties, from the leisurely stroll to the muti-days trek. Many paths will also take you along the history of the Azoreans as it was they were the same that were used to carry goods or to heard cattle. If you go hiking in the Azores, come prepared: the weather can be unpredictable on the islands. Even if the temperature is mild, mist and rain might come unexpectedly and trails might get closed. Just make sure to get information about their status before setting out.
Discover our addresses in the Azores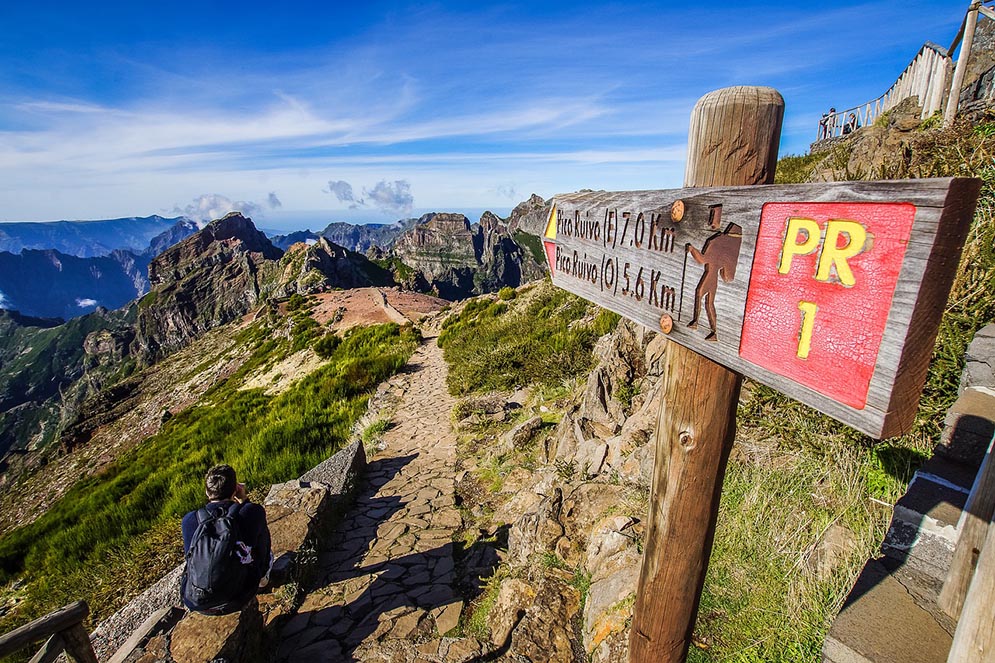 Biking and Mountain Biking through the Schist Villages
Fancy something out of the beaten path in Portugal? Why not a bike trip through the Schist villages? Located in the center of the country, they are made of 27 villages spread across the Lousã and Açor ranges. They owe their collective name to, you've guessed it, the schist stones used for building and paving the streets. Nestled through mountains and forest, this region offers different biking routes with various levels of difficulties. What's more, is that several places hold a "bikotel" label. These types of accommodation cater to cyclists with specialized services such as a secure spot for bikes, tools to maintain or repair your ride or even adapted meals with a high content in carbohydrates (the power source of cyclists)…
More information on the Schist villages Website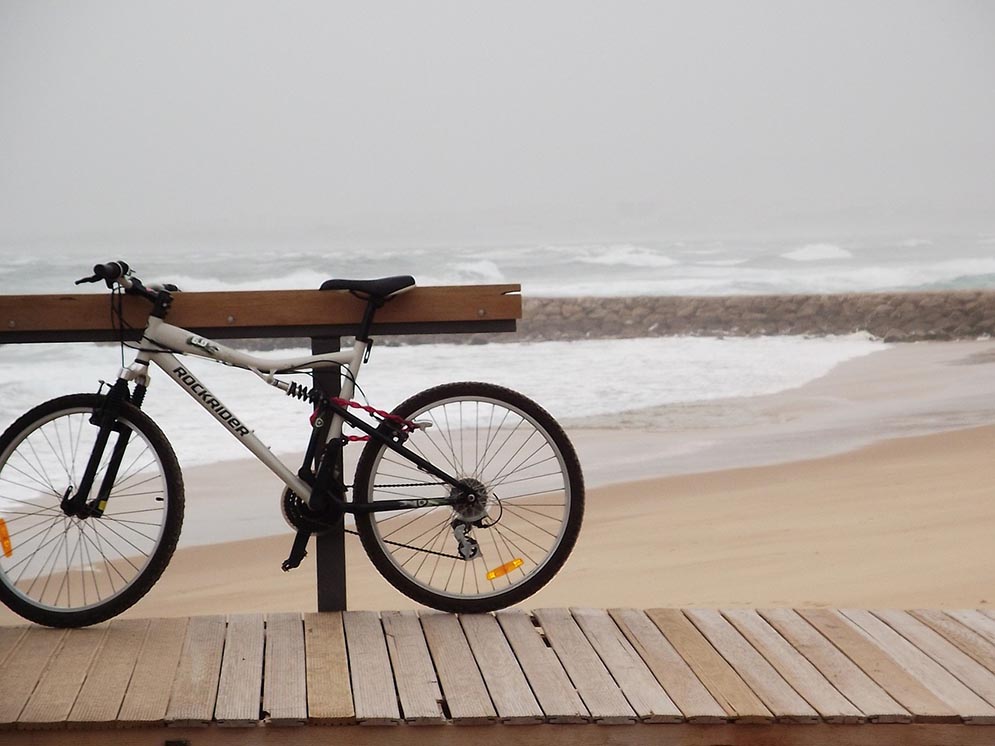 Having a Massage in Madeira, Portugal
Madeira is known as the "island of eternal spring" and there are tons of activities to do there: all kind of water sports of course, dolphin and whales spotting, hiking, wine tasting… And after all this, you will probably need to relax: how about a nice massage or a moment to take care of yourself?
The Til Spa at the Castanheiro Boutique Hotel is one of the spots we have selected in Madeira. The hotel is in fact made out of five historical houses in the heart of Funchal, Madeira's capital. Its beautiful spa uses organic seaweed for its treatments and wraps amongst other fresh ingredients. Enjoy, you deserved it!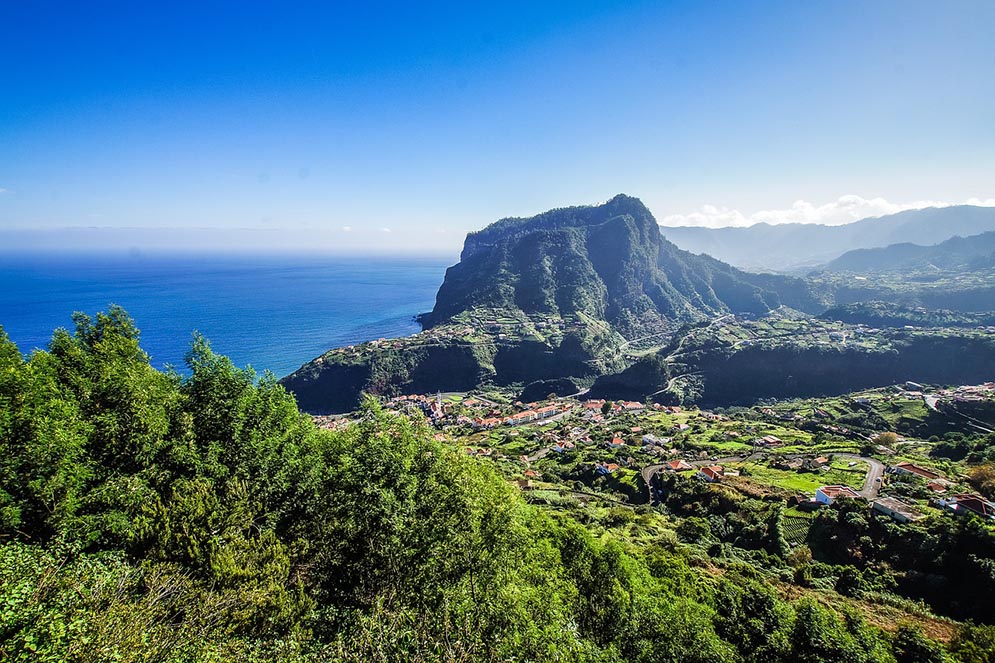 Find more sustainable addresses in Portugal, handpicked by Flockeo