Ambarella Lodge and Spice Garden
Kotaliyade Estate
11262 Hunumulla
Short summary
Ambarella Lodge is a member of

Member of Secret Retreats
A curated collection of small luxury boutique hotels peppered around Asia.

Welcome to my sanctuary of peace in the heart of Sri Lanka!
The property is in the heart of a working coconut estate that has been in my family for generations. For me, it has always been a place to return to, to resource myself and to wind down.

I want to share with our visitors the unique experience of waking up in the morning, breathing in the air filled with aromas of spices and enjoy breakfast surrounded by luscious exotic plants, majestic coconut trees and colourful birds flitting from branch to branch.

More of a sanctuary in a hectic world than a hotel Ambarella Lodge is the perfect place to start your discovery of Sri Lanka, situated less than 30 minutes from the international airport.
Commitments in sustainable tourism
Kotaliyade Estate is an organic plantation and at the Ambarella Lodge we have opted for an eco-friendly approach as well. Instead of PET bottles we serve filtered water in glass bottles, straws in plastic have been replaced by organic alternatives and we avoid using plastic in the housekeeping as much as possible.
From the gardener to the driver, get to know the entire Ambarella Lodge team: Mohan, has been with us from the opening and he's in charge of the daily running of Ambarella. He's also a real Jack-of-all-trades. Whether a delicious meal in the restaurant, a refreshing drink by the pool or a chilled glass of wine with your dinner, Indika is your man. Hema works in the garden and also helps out with the traditional Sri Lankan cooking. Sita looks after the vegetables in our organic garden. They are the secret to our delicious food. Dharme's family has been with us for generations. Not only is he the best driver one could imagine, he's also in charge of the running of our estate. Sashi is our head gardener in charge of the spice garden and sometimes chef, with Sri Lankan vegetarian dishes as his speciality. Samith is Dharme's son and he and his Tuk-Tuk are ready to take you for a tour of his village and neighbourhood temple. Tarusha is our talented young chef, always happy to be preparing fresh Negombo prawns in our Pepper Grill.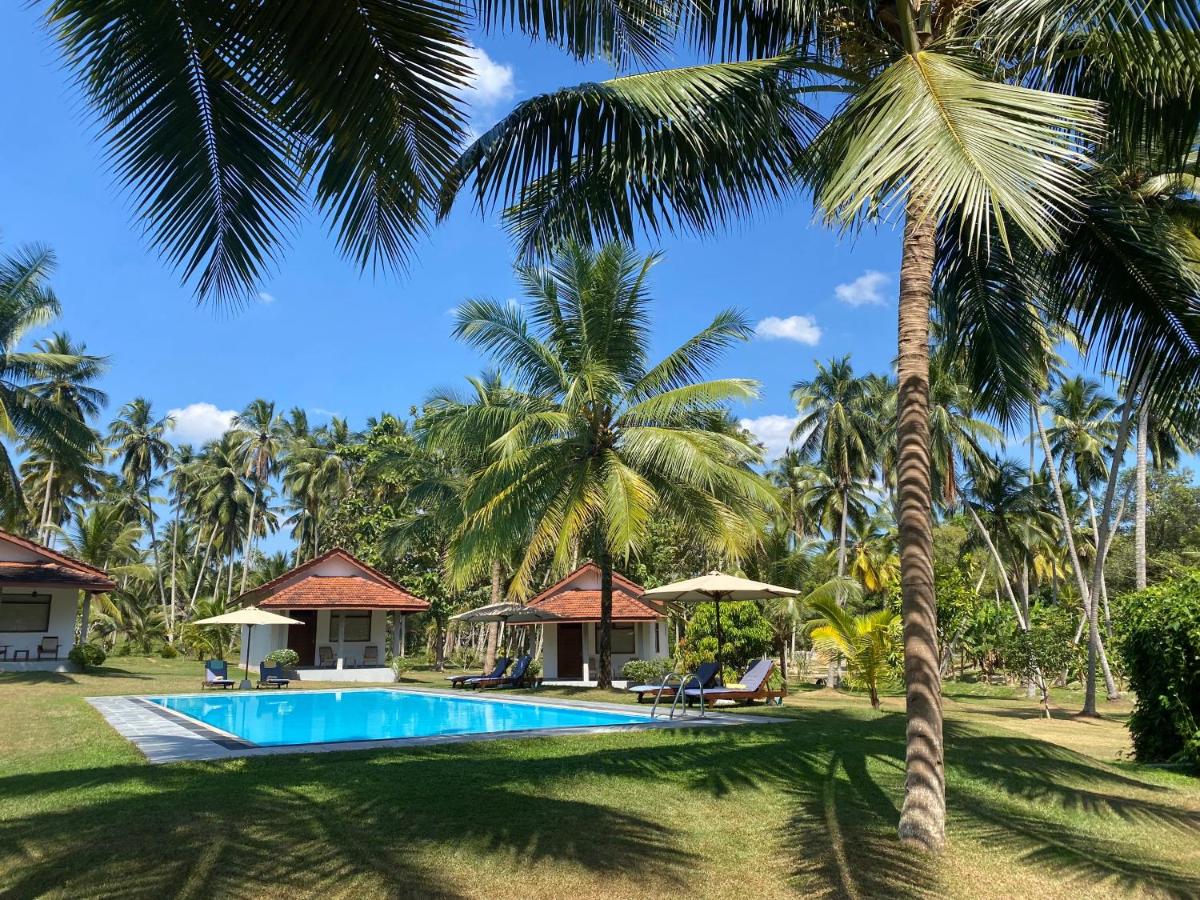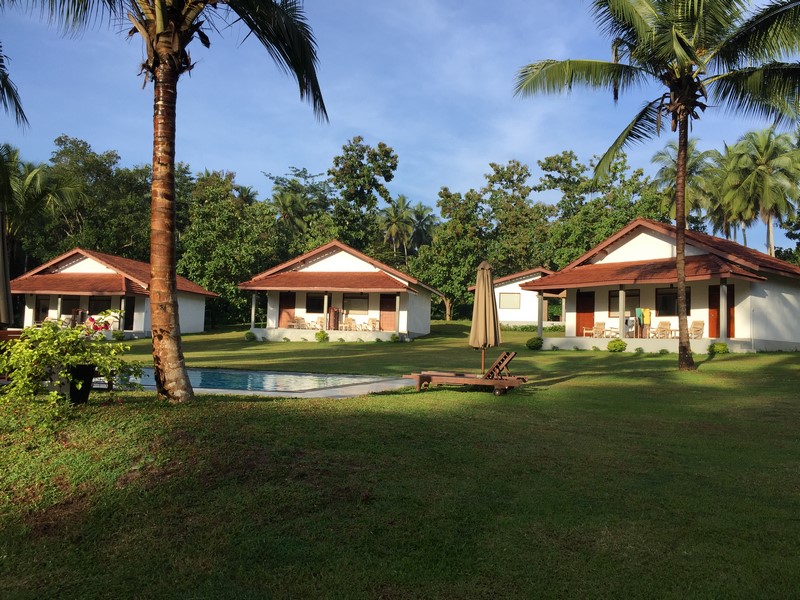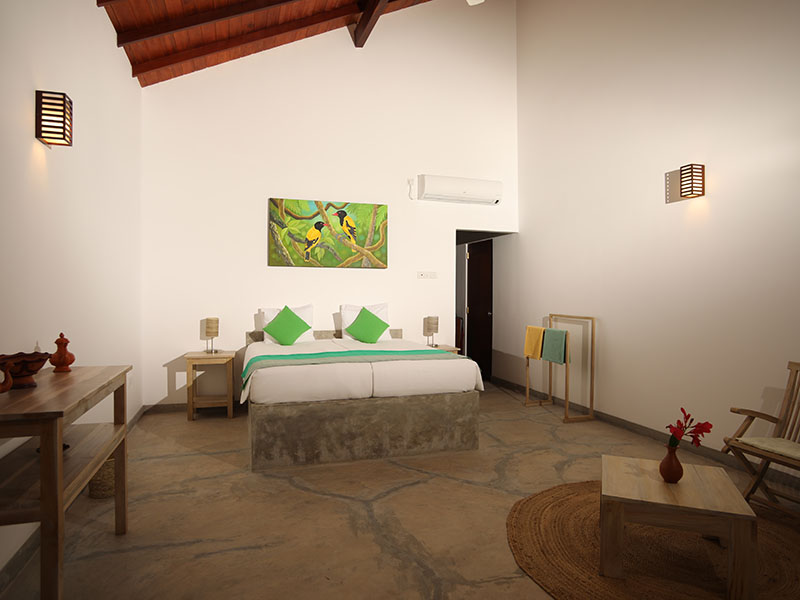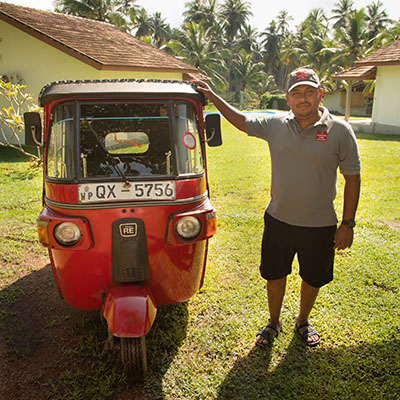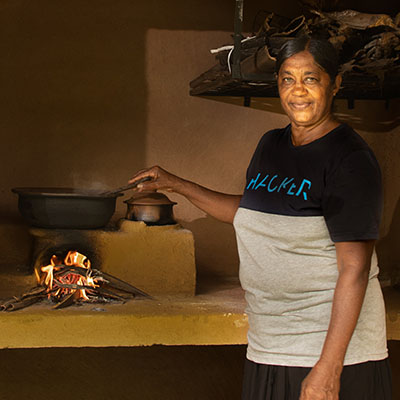 More details
The local village that can be reached by Tuk-Tuk offers visitors an opportunity to get acquainted with authentic Sri Lankan village life and numerous excursions from half day tours to longer trips are also organized. Negombo and its beach is only a 30 min drive away and Colombo is close enough to be visited over the day.

A pavilion by the pool hosts the Ambarella Café which proposes fresh fruits and delicious local meals, all based on ingredients mainly produced on the estate.