Tourim Professionals
---
WORK RESPONSIBLE
Offer your services and commit to an ecotourism approach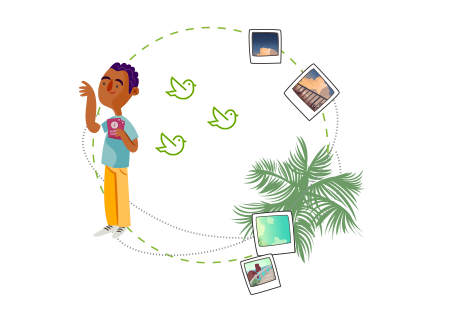 Set up your profile to be visible
Direct contacts with Flockeo travelers
State your responsible tourism approach
Benefit from our 'watch'
Travelers
---
BE AN ECOTRAVELER
Find sustainable tourism announcements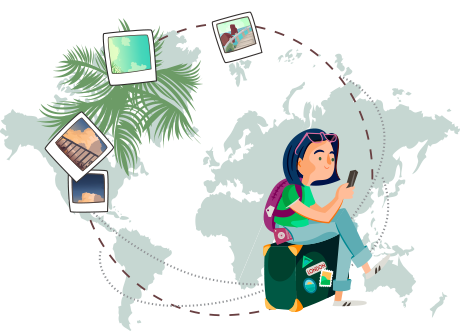 Choose your itinerary on the map
Use the services of an ecotourism professional
Submit the address of an eco-accommodation 😉
Contribute to making the pros of sustainable tourism visible
---
What is the meaning of Flockeo?
The protection of the environment are an incredible opportunity for every destination to reinvent its tourism policy and to promote new regions. This is a great space to counter mass tourism and to advocate sustainable development in newly developed areas.
Through our map, we provide the Flockeo indicator to the community with an independent, transparent view of the environmental footprint of tourism on a destination.
"FLOCK is an English term. When applied to birds, it means gathering to migrate. Like birds, sustainable tourism stakeholders gather on the Flockeo site to defend an ecofriendly journey.
"EO are the initials of Earth Observation. The Flockeo site uses satellite data to help travelers better understand the world and make sustainable choices.


---
Why sustainable tourism matters ?
From the first initial idea to setting foot on foreign land, traveling enriches our lives in unparalleled ways. Meeting new people, experiencing the world, and taking in different cultures, is part of the adventure that draws us in. But, however much we love traveling, we have to acknowledge the negative impacts of tourism. Air pollution, congestion, and exploitation of local communities are just some of the side negative effects of traveling.
We have created Flockeo to federate a global community around sustainable tourism. We aim at connecting travelers and professionals in an inclusive eco-system based on the values of sustainability, protection of the environment, sharing experiences with the local communities and extending the benefits of tourism to the larger local regions.
---
The Sustainable Tourism Charter
Une communauté du tourisme durable doit s'engager dans le respect des 3 piliers du tourisme durable : agir en faveur de l'environnement, favoriser l'économie locale et respecter les populations locales et leurs cultures.
---
Environnement
---
Sorting and Waste Reduction
Limit the use of plastic
Saving water and energy
Promote the use of soft mode of transport
Preserving biodiversity
Society
---
Inform about lifestyle, heritage, culture of the destination
Help to learn the local language
Promote activities that reach out to people
Economy
---
Make local actors work
Promote short circuits
---
The commitments of professionals on flockeo.com
The tourism professional is on the right track in his approach, has implemented 1 to 3 flagship actions in the field of sustainable tourism.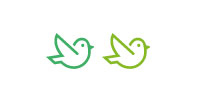 The travel professional is really engaged and recognized with nearly 7 actions implemented.
Well done! All travel professionals should aim for this, as his approach is so successful. More than 7 actions implemented.