Why travel in FRANCE
Sustainable tourism in France
France is one of the world's leading destinations, welcoming tens of millions of tourists to its territory every year. Sustainable tourism and environmental concerns are increasingly present in the minds of many travellers. In this context, France offers many advantages for those of you looking for a more responsible approach to tourism.
France has an environmental performance index of 80 in 2020 (criteria on environmental health, air pollution, water resources, biodiversity, natural resources, climate change), which ranks it 5th worldwide. Our Flockeo Index, which is also an environmental score, gives France a score of 6.97.
Despite its average size, France boasts an extraordinary diversity of landscapes. You can discover several thousand kilometres of diverse coastal coastline, several high and medium mountain ranges. There are large rivers that are still wild and wetlands that are among the largest in Europe, not to mention preserved forest areas. There is a huge choice if you are a green tourism enthusiast, and it is easy to explore areas rich in biodiversity, away from the crowds.
Major efforts to protect French natural sites
To date, there are eight national parks in mainland France, four of which are in the high mountains, such as the Pyrenees National Park, and two in coastal areas, such as the Port-Cros National Park. There are also more than fifty regional nature parks, which benefit from slightly less stringent protection measures than the national parks. The missions of these parks concern both the direct protection of landscapes and biodiversity and the reception and awareness-raising of park visitors. There are also three national parks in the French overseas territories.
Protection and promotion efforts are also carried out by the Réseau des Grands Sites de France. Some twenty of these large natural sites have obtained the "Grand Site de France" label. This is awarded by the Ministry of Ecological Transition and aims to promote the conservation and development of listed natural sites. These include caves such as Aven d'Orgnac, coastal sites such as the Pointe du Raz or the Iles Sanguinaires, ancient sites such as the Pont du Gard or exceptional geological sites such as the Cirque de Navacelles.
Infrastructures adapted to sustainable tourism in France
Thanks to an extensive rail network, you can easily explore this natural heritage with a minimal environmental footprint.
To explore all these preserved natural sites, you can also take advantage of a highly developed network of long-distance hiking trails (GR). In total, there are nearly 60,000 kilometres of marked and maintained paths that give you the opportunity to discover France's exceptional heritage. Urban trails have even been developed in recent years to facilitate the discovery of certain French cities such as Marseille.
Although the long-distance footpaths (GR) have been around for a long time, in recent years you have been able to take advantage of the significant development of the Voies Vertes (Greenways) throughout France. These routes, which are reserved for soft mobility, have been developed with a view to integrated planning that enhances the environment, heritage, quality of life and conviviality. Cycle routes are developed in the same spirit but are not always exclusive. In total, there are several tens of thousands of kilometres of routes to discover France in slow tourism mode. It's up to you to choose whether you want to walk, cycle or ride along these routes!
Encounters and traditions in France
By travelling in a slower, more peaceful way and by choosing to stay in gîtes or guest houses, you will find it easier to meet the people who live there. They will be delighted to share their knowledge of their land.
You will also be able to discover all the regional gastronomic treasures. And if your steps or your wheels take you to the wine regions, this will be the opportunity for you to stop and taste (in moderation!) some of the finest French wines. There's plenty to add to your smooth discovery of France.

IDH
0.891

% of GDP
7.2%

EPI
2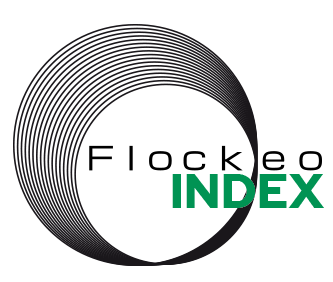 EcoScore
6.97
Web search trends
Jan. Feb. March Apr. May June July Aug. Sep. Oct. Nov. Dec.
Destination appeal