Why travel in HUNGARY
Sustainable tourism in Hungary
Most travellers to Hungary visit the capital city of Budapest to discover its rich historical heritage and fabulous thermal baths. But Hungary has much more to offer to responsible travellers and ecotourism enthusiasts.
Did you know that almost 25% of Hungary's territory is still covered by forests ? And that the country has a large number of lakes and lakescapes? 
The Magyar state has taken important steps to protect its main natural sites. The country has 10 national parks and more than 170 nature reserves. In total, the national parks alone account for almost 10% of Hungary's surface area. Several of these national parks have even been classified as UNESCO World Heritage sites because of their exceptional environmental qualities.
The Puszta, an immersion in the Hungarian steppes
Imagine a region of immense, semi-desert steppes where you can see many wild horses and proud riders riding their mounts… No, you are not in Mongolia, nor in Central Asia, but in Hungary.  Welcome to the Puszta plain in eastern Hungary!
In this wild region, you can discover the jewel in the crown of the Hortobágyi National Park, a World Heritage Site. It is Hungary's largest park. It also includes wetlands and is home to protected flora and fauna. Many migratory birds use the ponds for landing and nesting. There are also domestic species that were on the verge of extinction. We are talking of the great ox (reminiscent of the aurochs) and the raczka sheep. 
This vast expanse of plains and marshes is also a territory where one finds small isolated hamlets with a few houses. In the villages, horsemen in traditional costume ride among the free horses. They will be able to explain to you how they still work today. In addition to preserving natural areas and wildlife, the Hortobágyi Park promote local culture and pastoralism. In a csáarda, an authentic inn of the region, you will be welcomed with a glass of local brandy and taste a goulash with paprika. A real immersion in traditional rural Hungarian communities.  
Some national parks are even closer to the Hungarian capital. A few kilometres north of Budapest, there is the Duna Ipoly park. It protects the mountain forests and river habitats of the Danube and its tributary (the Ipoly). Here you can enjoy beautiful hikes on the marked trails.
Hungary's cultural landscapes
Many of Hungary's major sites are so-called cultural landscapes. At the top of the list is the Tokaj cultural landscape in north-eastern Hungary. It will particularly appeal to wine lovers. This thousand-year-old region of world-renowned vineyards has been classified by UNESCO.  Walk through the vineyards and valleys. Discover the labyrinth of wine cellars that dot the 28 villages and small towns of the region. This is an opportunity to taste (in moderation) some of Tokaj's best wines. 
Fertö/Neusiedlersee is another "cultural landscape" which has been classified by UNESCO. Straddling Hungary and Austria, this national park is built around a steppe lake. Additionally to the surprising landscapes, this area is home to a rich wildlife. These flora and fauna has adapted to the region's very salty soil.
During your explorations, discover the rural architecture of the lakeside villages.
It is true that lakes play an essential role in this country which has no maritime borders. The best known of them is Lake Balaton. It stretches for almost 80 kilometres in the west of the country. The lake is very popular with Hungarians, who frequently go on holiday on its developed shores. Nevertheless, it is also a fragile and protected natural area. On its shores, it is possible to go on numerous hikes. The north-western shore of the lake has been turned into a national park to further protect the area. 
Hungary has many other natural assets to attract green tourism enthusiasts.
Away from the beaten track, it is the assurance of an authentic trip in the preserved spaces of Hungary.

IDH
0.84

% of GDP
8.5

EPI
43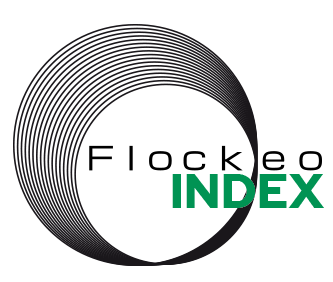 EcoScore
7.31
Web search trends
Jan. Feb. March Apr. May June July Aug. Sep. Oct. Nov. Dec.
Destination appeal