Why travel in INDIA
Sustainable tourism in India
India is one of those countries that have an extraordinary power of fascination. Fabulous landscapes, flamboyant royal cities, breathtaking towns, thousand-year-old culture… Nothing is missing in India! 
With a surface area of over 3 million km2, India has an incredible diversity of ecosystems. But it would be an illusion to visit it in one trip! It is a paradise for ecotourism and responsible travel enthusiasts. Bordered by the Himalayan mountains in the north and the tropical jungles of southern India. And limited to the deserts of Rajasthan and the flood plains of the Ganges and Indus basins… India offers a variety of natural environments. It is without mentioning thousands of kilometres of coastline lined with welcoming beaches and mangroves. While the country has long attracted millions of travellers, sustainable tourism is a much more recent concern in India.
Kerala, champion of sustainable tourism
In India, it is in the southern region of Kerala that the first initiatives in favour of sustainable tourism were born. It was more particularly in Kumarakom.  The objectives of the pioneers of responsible travel are multiple. Firstly to preserve the often fragile natural environment in India. Then to ensure that the economic spin-offs of tourism benefit the local population. Moreover to promote culture and popular traditions, and finally to encourage encounters between travellers and locals. 
During a stay in Kerala, visit the spice plantations, and discover all the secrets of the culture of these plants. Your guide will be able to advise you on their health effects. And after buying your spices, why not continue with an Indian cooking class? Being amidst the intoxicating flavours and fragrances of cardamom, cumin and saffron. These classes are real opportunities for sharing and exchange. You will learn clever culinary combinations and the balance of flavours. 
And what better way to meet Indian artists and craftspeople than in markets and small villages? Attend storytelling sessions and traditional music concerts in small groups. These are all enriching moments to experience together! Take a boat ride on the backwaters and discover the lush nature. 
Beyond Kerala, responsible travel initiatives are developing in all Indian tourist regions. These kinds of policies could especially be seen in Rajasthan which attracts a large number of travellers.
Travelling on foot in India and the Himalayas
To discover India's landscapes, opt for hiking or trekking, rather than travelling by 4×4. Travelling on foot allows you to take time to savour your discoveries. These walks, off the beaten track, open up additional opportunities for interaction.  
In the Indian Himalayas, a naturally fragile area, trekking is in the spotlight. In Ladakh, hundreds of kilometres of trails are used daily by local people. They will allow you to discover some of the most spectacular landscapes, with its high altitude lakes. In this way, you will go in "slow tourism" mode to meet the inhabitants. And thus learn the very particular culture of this Buddhist region nicknamed the "Little Tibet".
Meeting the Indians
In general, it is preferable to choose small charming accommodations in India. Even better, to choose homestays whenever possible. This will give you the opportunity to immerse yourself in the daily life of the locals. Also, it will allow you to share precious moments with your hosts. You will be able to taste the wonderful local cuisine which will be prepared with vegetables grown in the area. 
Your hosts can also take you for a walk around their village. It will allow you a much more immersive and authentic approach. And this will certainly open many more doors for you to go further in your discovery of India. 
Initiatives are multiplying all over India to develop responsible and sustainable travel. Once again, Kerala is leading the way in making things happen. The country is taking a growing interest in the environmental responsibility of tourism operators by awarding green certifications. 

IDH
0.65

% of GDP
9.24

EPI
177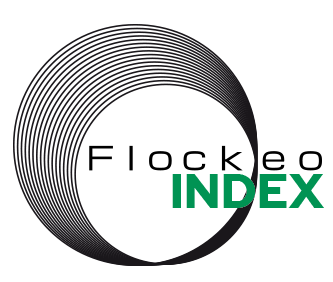 EcoScore
4.78
Web search trends
Jan. Feb. March Apr. May June July Aug. Sep. Oct. Nov. Dec.
Destination appeal