Why travel in MOROCCO
Sustainable tourism in Morocco
Just a few hours from France, Morocco is a destination of choice for ecotourism enthusiasts and, more broadly, sustainable tourism enthusiasts. The Cherifian kingdom has not waited until recent years to promote responsible tourism. In 2006, Morocco drew up a Moroccan Charter for Responsible Tourism to promote tourism that respects the environment and human beings.
Sunny beaches, imposing mountains, incomparable cultural wealth… The country has no shortage of assets to attract travellers. And it was important to regulate tourist activities so that they could develop over time and with respect for the inhabitants.
By travelling to Morocco, you will first of all have the opportunity to meet a people who are proud of their roots and their culture. Moroccan men and women will not fail to share their ancestral traditions with you over a glass of mint tea. These encounters and this respect for local traditions and culture are at the heart of the Responsible Tourism Charter. This will also be an opportunity to taste Moroccan culinary specialities! Impossible to resist a home-made olive and lemon tagine!
Reconciling tourism development and the environment in Morocco
Respect for the environment is a second major pillar of the Moroccan Charter for Responsible Tourism. Morocco has an Environmental Performance Index of 42.3 in 2020, which places it 104th in the world. With our Flockeo Index, Morocco obtains an eco-score (environmental score that takes into account water stress, air quality, urbanisation and biodiversity) of 5.42, slightly above average.
In terms of tourism policy, the Moroccan authorities have set up several ecotourism labels aimed at promoting players committed to a more environmentally friendly policy (Moroccan Trophies for Responsible Tourism, "Green Key" for hotels, "Blue Flags" for beaches).
Beyond the creation of these labels, the protection of the environment in the tourist field also involves the promotion of the Kingdom's national parks and natural areas. Every year, thousands of people visit the heart of Morocco's 10 national parks, which are breathtakingly beautiful.
In the heart of the Moroccan national parks
The national parks are exceptional natural areas characterised by their biological and landscape wealth, and which play an important economic role. These parks are home to ancestral human traditions and are of undeniable scientific and tourist interest. The parks must benefit from a sustainable management that guarantees their durability.
In the Souss Massa park on the coast near Agadir, you will discover an incredible fauna with over 200 species of birds, including the famous bald ibis. The Al Hoceima park, on the Mediterranean, is also a Mecca for birdwatchers.
Are you a keen hiker or trekker? Go to the national parks in mountainous or pre-mountainous areas. In the parks of Ifrane or Khénifra, you will have the opportunity to discover magnificent cedar forests. If you are patient and attentive, you may be lucky enough to catch a glimpse of the wildlife that still lives in these natural sanctuaries (monkeys, hyenas, birds etc.).
But the most coveted park for trekking enthusiasts is undoubtedly the Toubkal National Park in the High Atlas. The park, which boasts the highest peak in North Africa (4167 metres), is well worth a visit, and will give you the opportunity to discover some spectacular scenery. It is also a park that is home to many Berber villages where you can share moments with the inhabitants over an invigorating cup of tea.
In all these parks and protected natural areas, it is useless to remind you that it is essential to keep everything intact and to scrupulously take care to leave only the prints of your shoes! Far from the most popular tourist areas in Morocco, it is perfectly possible to get off the beaten track with a responsible approach. Meet the Moroccans and their culture and traditions in the heart of extraordinary landscapes. This is the guarantee that Morocco will be able to pursue its policy of balanced tourism development.

IDH
0.68

% of GDP
19

EPI
54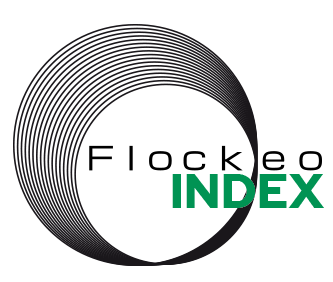 EcoScore
5.42
Web search trends
Jan. Feb. March Apr. May June July Aug. Sep. Oct. Nov. Dec.
Destination appeal